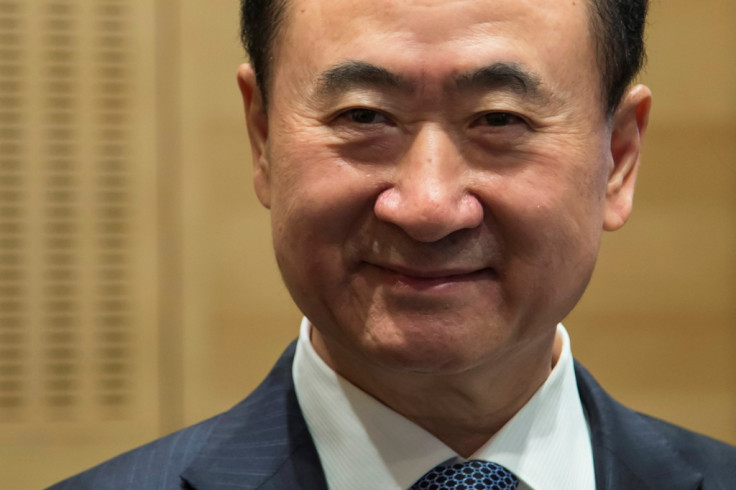 Dalian Wanda is planning to launch a rival to Uefa Champions League, the annual football competition contested by top-division European clubs. Billionaire Wang Jianlin, the chairman of the Chinese group said it had already initiated talks with some European brokers to create such a breakaway league.
Marco Bogarelli, strategic director of the sports arm of Dalian Wanda, added that they were also in talks with Spain's La Liga and Italy's Serie A. He added that it had plans to launch talks with the Premier League, the Bundesliga and the Ligue 1 after the completion of the ongoing Euro 2016 championship in France, according to The Financial Times.
The Chinese conglomerate, which is also hoping to win the backing of Uefa, the governing body of European football, is luring these leagues to participate in its proposed tournament by offering various incentives such as a steep increase in revenues from broadcasting rights. The Group, however, added that it would propose a separate competition if Uefa fails to back its plans.
The motive behind these incentives is to ensure that the national leagues, which contribute a majority of Uefa's broadcasting revenues in Europe's "big five" TV markets, participate in the breakaway tournament. These markets include Spain, England, Italy, France and Germany, Bogarelli explained.
The move follows Chinese President Xi Jinping recently revealing his intentions to make his country a football powerhouse. He had also said that he desired to transform China into a "great sports nation" that will have the capacity to win a World Cup.
This is not Dalian Wanda's first association with the sport. It has acquired a 20% stake in Atlético Madrid football club in 2015, apart from signing a deal with Fifa to sponsor their next four football world cups. Wanda aside, other Chinese companies too own stakes in football clubs. For instance, Chinese appliance retailer Suning Commerce Group had acquired a majority stake in Italy's Inter Milan as recently as last month.
Theodore Theodoridis, interim general secretary at Uefa, responded, "It is not the first time that there has been speculation regarding the possibility of a breakaway league, and it probably won't be the last. When taking any decisions, we will take into account not only financial rewards to clubs but also the greater good of the game and its development across the continent."