China: Yellow Sea turns green as Qingdao beaches are covered in algae [Photos]
Every summer, the Yellow Sea turns green as a thick carpet of algae covers the beaches of Shangdong Province, eastern China. People living in Qingdao and nearby coastal towns have grown accustomed to their beaches looking more like verdant meadows every July.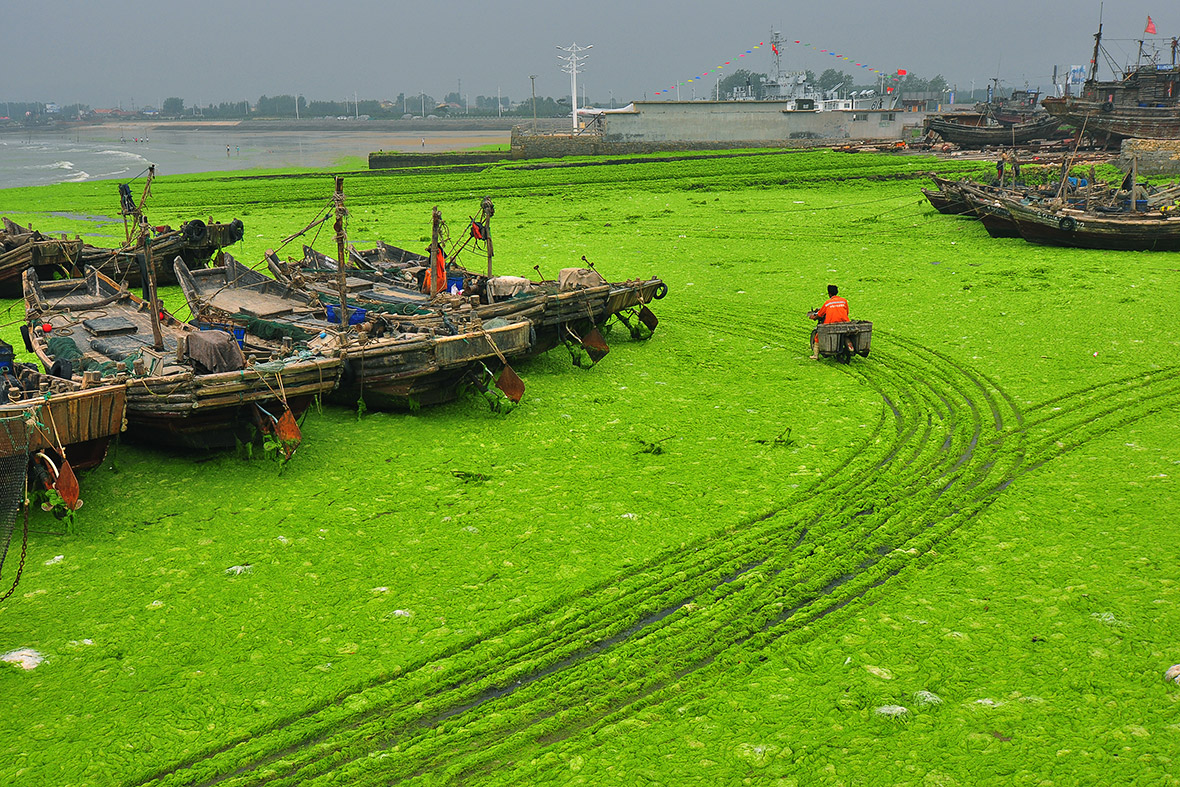 It is thought the phenomenon is a result of both climate change and industrial pollution. Warm sea temperatures fuel algae growth, and the organisms feed on nutrients including phosphates and nitrates in fertiliser runoff and sewage.
In 2013, the algal bloom covered 7,500 square miles – an area almost the size of Wales. Volunteers and workers helped clear up 20,000 tonnes of the foul-smelling bright green algae.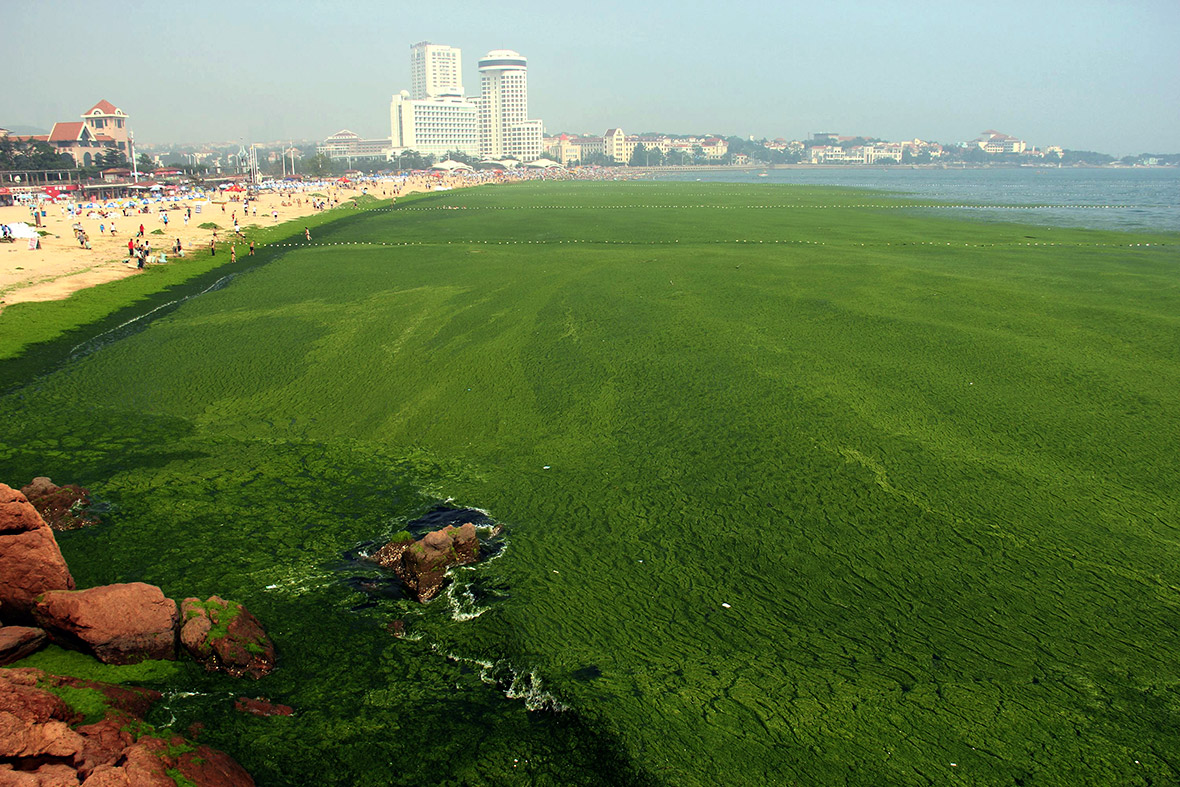 The algae is thought to be harmless to humans. However, in large quantities it can prove dangerous as it decomposes, producing toxic hydrogen sulphide gas. It can asphyxiate marine life by sucking oxygen out of the water.
In 2008, China mobilised the army to tackle the algae problem in Qingdao, the venue for the Beijing Olympics sailing events. More than 10,000 people and 1,200 were deployed to clear up the huge algae bloom.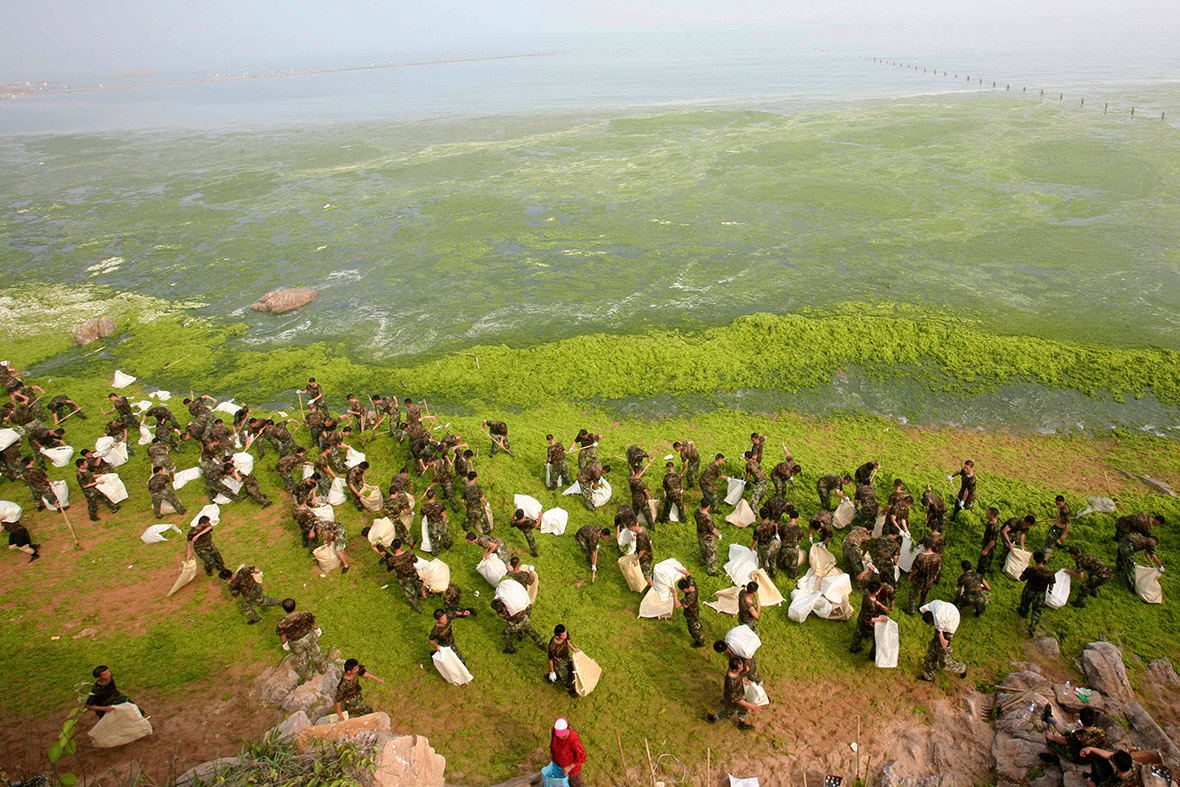 Partly as a result of the algae, Qingdao's beaches are home to a bizarre fashion trend: the Facekini. Many local women sunbathe and swim wearing masks to prevent sunburn and stop the algae getting tangled in their hair.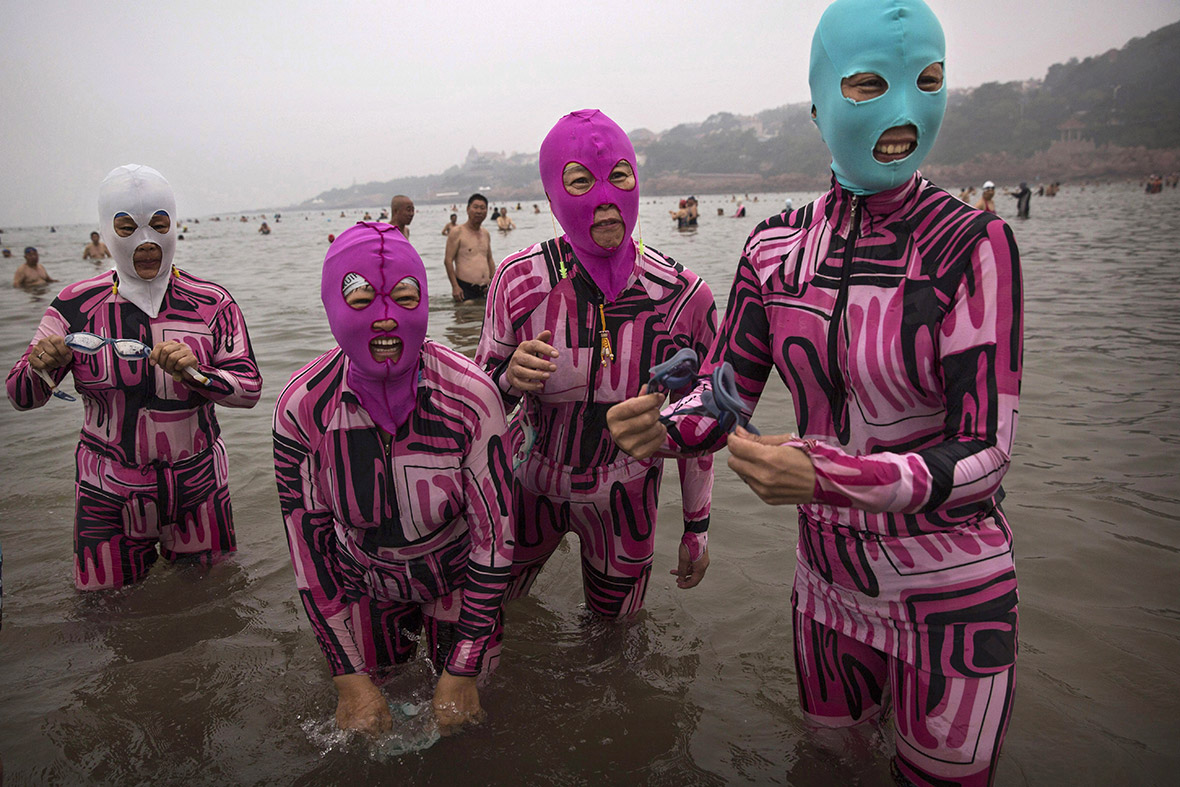 © Copyright IBTimes 2023. All rights reserved.