Chinese New Year 2016: Famous astrologer predicts Hillary Clinton for president and Ebola outbreak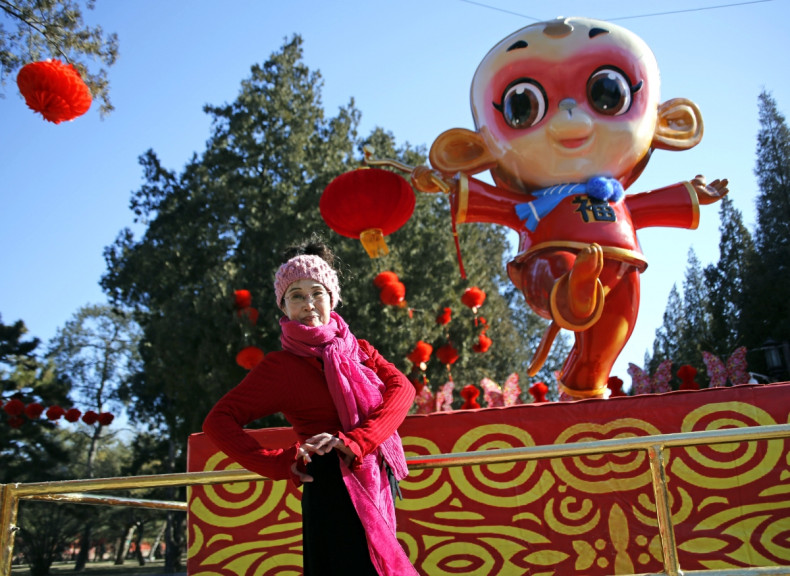 A famous Malaysian Chinese astrology master is predicting that more women will be in power in the world in the Year of the Monkey and some people will have better wealth, but also that terrorism and serious health issues will affect people severely in 2016 due to the presence of two black stars this year.
Master Thean Y Nang is a Buddhist Feng Shui master and Chinese astrologer based in Malaysia who correctly predicted the 9/11 attacks and the 2008 Sichuan earthquake, and most recently foresaw incredibly bad luck for Malaysia in 2014 – when one of its passenger jets disappeared with all on board and another was shot from the sky over Ukraine – long before any incident occurred.
Chinese astrology is an ancient system dating back to 2<sup>nd Century BC, where fate and destiny is computed by calculating the position of major planets, together with an individual's birthday, birth hour and birth season.
Every year, a few months before Chinese New Year, popular astrologers from South-East Asian locations such as China, Taiwan, Hong Kong and Malaysia publish a book of predictions for each of the 12 animal zodiac signs, covering career, romance, health, wealth and luck as well as a general outlook for the world. Many Chinese people like to consult these books when preparing to enter a new year.
Two black stars present in 2016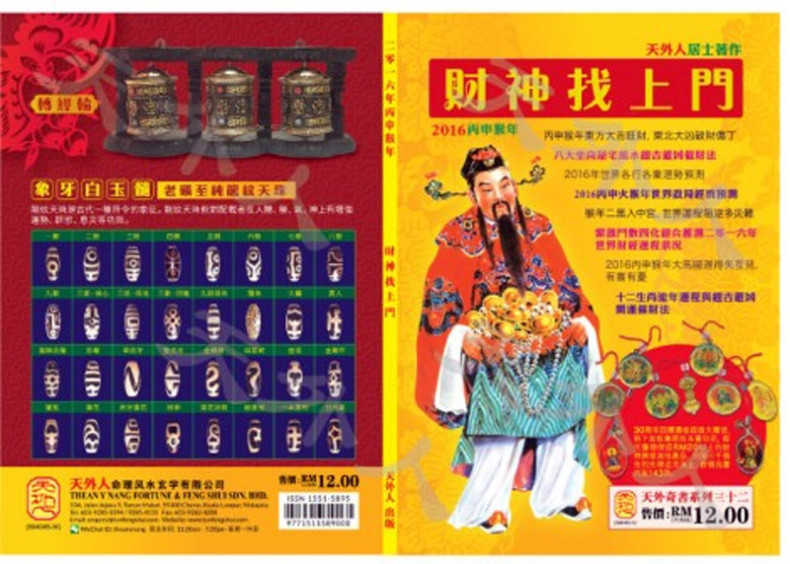 According to Thean, there are two black stars present in 2016, which means that the Year of the Fire Monkey will see an increased number of international conflicts, as well a global economic stagnation and political tensions.
"The year of the Matriarch": Hillary Clinton for president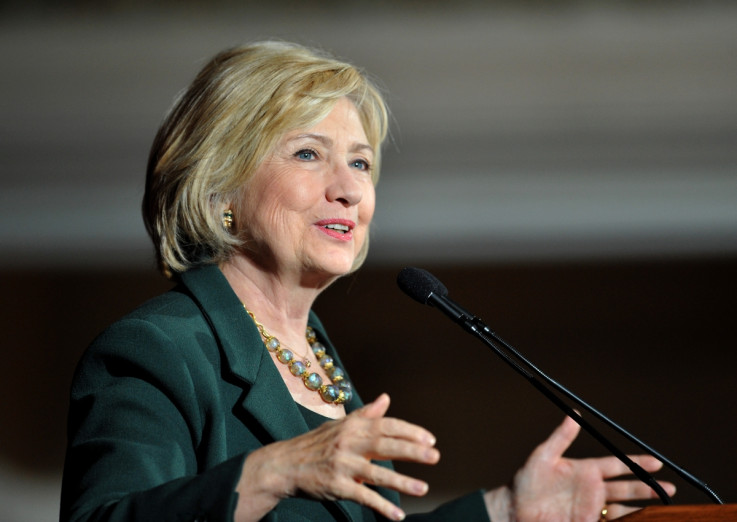 It looks like a good year is ahead for Hillary Clinton
Steve Pope/Getty
"The presence of two black stars indicates that women are having more power. There will be more women holding top management positions in financial and commercial circles as well as in politics across the world. Thus, the probability of the candidates for president in USA and Taiwan, namely Hillary Clinton and Tsai Ing-wen respectively, is very high," Thean writes in the latest edition of his annual predictions book.
As Thean published his predictions back in October 2015, he has already been proven correct as Tsai Ing-Wen, 59, was indeed elected as Taiwan's very first female president on 16 January with a landslide win that has also enabled the Democratic Progressive Party (DPP) to wrestle control from the pro-China Kuomintang (KMT) party for the first time in eight years.
Thean says that if both women were to be elected, China will experience a downturn in both military and economic growth in 2016, and a confrontation between Taiwan and China could be imminent.
Major health issues this year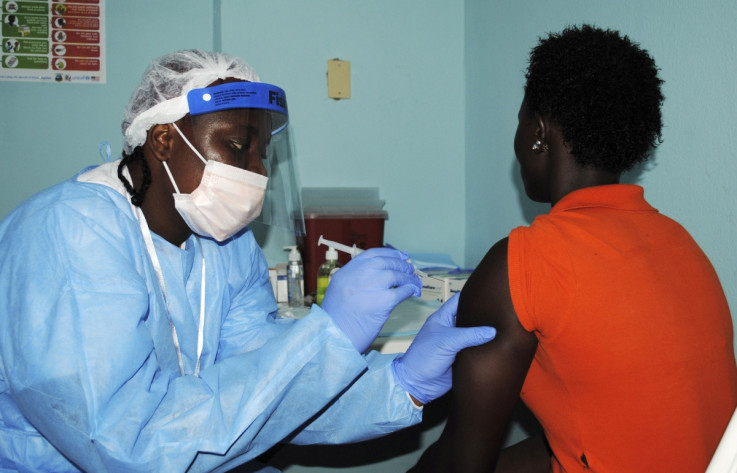 A health worker injects a woman with an Ebola vaccine during a trial in Monrovia, Sierra Leone in February 2015
Reuters
The presence of the two black stars increases the presence of injuries and illnesses, and Thean warns that global climate changes will lead to increased outbreaks of pestilence. In particular, he specifies that the Ebola virus will have a renewed outbreak in Africa in 2016, while outbreaks of influenza and other plagues will affect people and livestock in the Middle East, Africa, India, Pakistan, China, Japan, Indonesia and South America.
To avoid this, extra care needs to be taken when dealing with frozen food and insects to avoid infections spreading. Thean also advises that everyone must be more careful about potential injuries and accidents this year. In particular, males who are the younger or middle son in the family are more likely to be involved in accidents, injuries and contagious diseases.
Traffic accidents are most likely to occur in January, April, July and August 2016, affecting cars, aeroplanes, ships and trains, according to Thean.
Terrorist attacks, political tensions and natural disasters
Fire-related catastrophes are imminent this year and unavoidable, according to Thean, who believes that it is highly likely that countries such as the UK, US and France, as well as Europe and south-west Asia (India, Pakistan, Iran, Kazakhstan, Turkmenistran, Turkey, Iraq and Russia) will experience "great calamities" as a result of terrorist attacks from Islamic extremists.
Other countries including Thailand, Philippines, Indonesia and Myanmar are likely to face natural and man-made disasters, and these four countries, together with many other countries in the world, are likely to see "great political and financial reformation" with good and bad results, due to political and economic instability.
Positive wealth news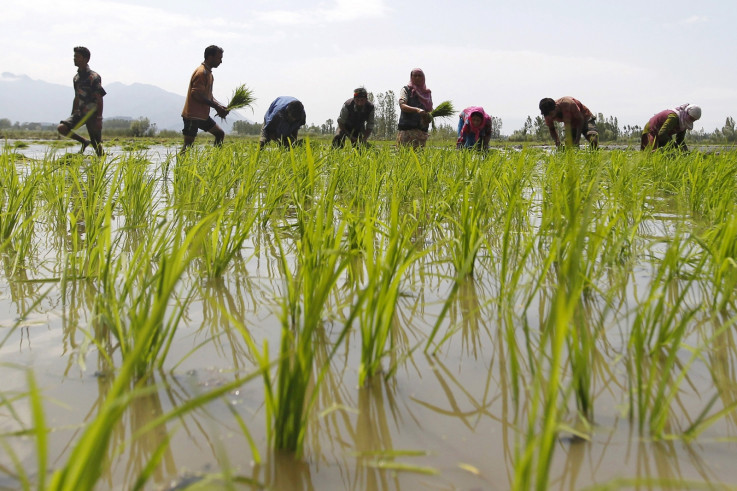 Farmers stand to have good profits and wealth gains in 2016
Danish Ismail/Reuters
On a more positive note, some people will enjoy a better financial situation and gains in wealth. People working in agriculture, real estate, healthcare, funeral care and cleaning industries can all expect profitable returns, good reputation and positive outcomes such as career advancement and increase in income.
Thean also says that people who are heads of government departments, and "elderly people who are plump" also have a more favourable year ahead.
However, industries relating to water, including tourism, entertainment, seafood, shopping and transportation will face challenges.
Advice on what you can do to mitigate bad luck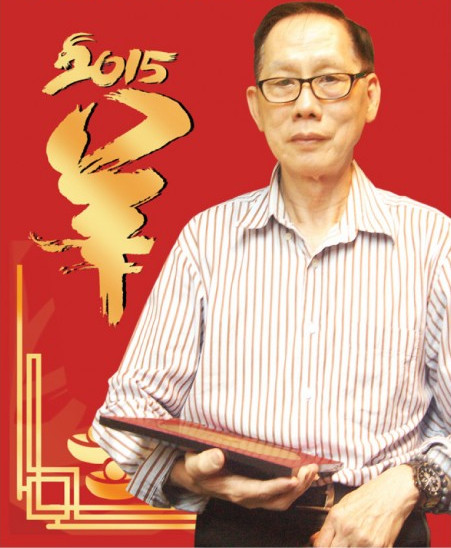 Master Thean Y Nang is a well-known Chinese astrology and Buddhist Feng Shui master based in Malaysia
Thean Y Nang
Thean says this year, it is important to take steps to lessen the influence of the two black stars so that you can mitigate any calamities that come your way, and it all starts in the home.
January, March, July, August and September will be the most inauspicious months in 2016, so it is advisable to take extra caution during these months.
Construction and renovation works should be avoided in the centre of your home, and you should also avoid placing any electrical items in the centre of your home, such as TVs, home entertainment systems, air conditioners, lamps and fans.
People are also advised to place a white or grey floor mat with eight Chinese coins placed beneath it in the centre of your home.
Finally, you could improve the Feng Shui of your home by hanging or placing amulets like lucky wind chimes, six-emperor gourds, five element pagodas, a chalcopyrite mineral stone, a whilte elephant or a giant bird statue in the centre of your home.