Chinese teenager 'covered in scars' dies at internet addiction centre
Boy died within 48 hours of arriving at the military-style camp.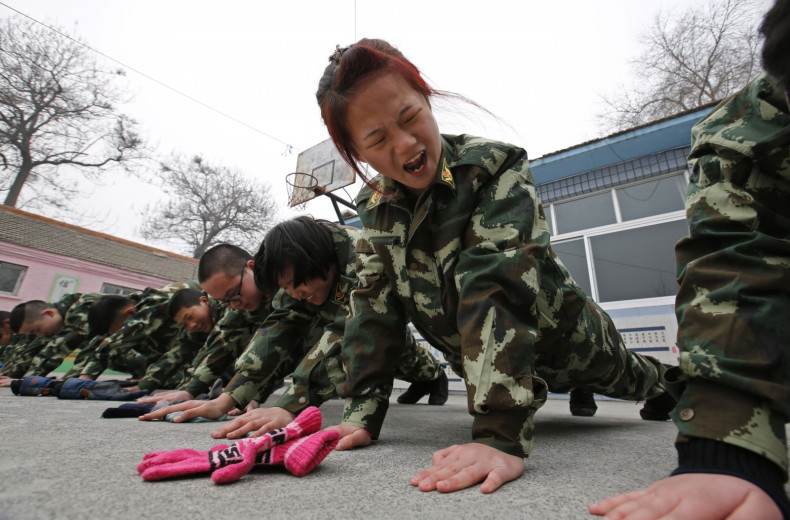 A teenager has died in suspicious circumstances at an internet addiction 'boot camp' in China, reigniting calls for the controversial treatment centres to be closed.
The 18-year-old was sent by his parents to a camp in the Anhui province, eastern China, earlier this month after he developed a serious internet addiction.
The centre in Fuyang city promises to help young people overcome their addiction through a rigorous programme of "psychological counselling and physical training."
But within 48 hours of arriving at the centre, the teenager died. The exact cause of his death has not been revealed.
The boy's body was "covered in scars" and showed signs of abuse, his mother, identified only as Ms Liu, told the Anhui Shangbao newspaper.
"My son's body was completely covered with scars, from top to toe... When I sent my son to the centre he was still fine, how could he have died within 48 hours?" she said.
She added that doctors said her son sustained more than 20 external injuries, as well as several internal ones.
The Chinese state broadcaster said the centre's director and four members of staff who worked there have been arrested as police investigate. The centre has temporarily been closed down.
The teenager's death has sparked outrage, with many people calling on the Chinese government for stricter regulation of such centres.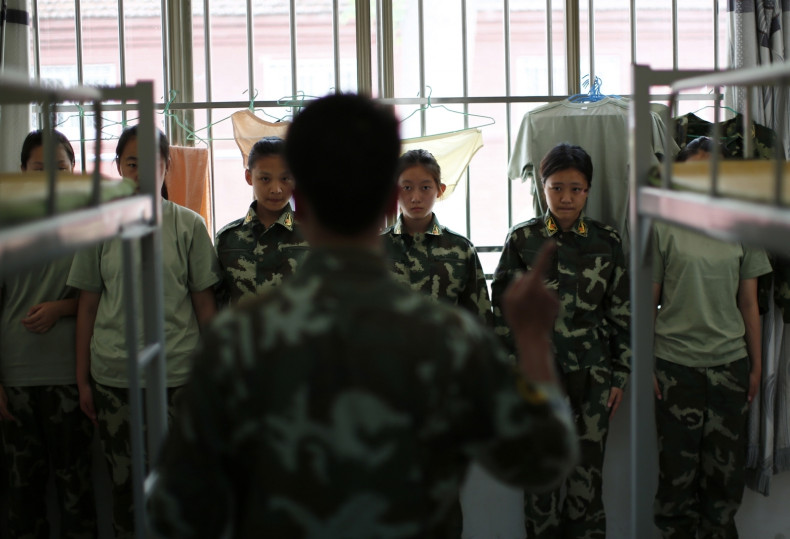 Military-style internet addiction camps have become increasingly popular in China over the past five years as desperate parents try to find a 'quick fix' solution to their children's reliance on cyberspace.
The controversial treatment methods used inside the camps came to light last year when a teenage girl tied her mother to a chair and starved her to death in retaliation for being sent to an abusive internet addiction camp.
In a blog post, the girl wrote that students at the camp were frequently beaten for no reason and were forced to eat their meals in a toilet booth if they misbehaved. Another student said that he had been punched and attacked with Tasers by staff members pretending to be police officers.
After the girl's story made headlines, others came forward to share their personal experiences of the brutal punitive methods used inside the centres, including electroshock therapy and beatings.
In response to the public outrage, the Chinese government drafted laws earlier this year explicitly prohibiting abusive treatment of internet addicts.
Critics say it is not just the government's responsibility to deal with the crisis, but that parents should stop sending their children to such centres.
Trent Bax of Ewha Womans University, who has researched Chinese internet addiction, said Chinese parents are persuaded by the centres' "emotive power advertising" to send their children to a camp.
He told the BBC that many hold a "'traditional' view of education that permits the use of violence to 'straighten out' a delinquent child."
"They are also acting in response to a very real fear that the only child's successful future may never be realised because they refuse to stop gaming and start studying," he said.