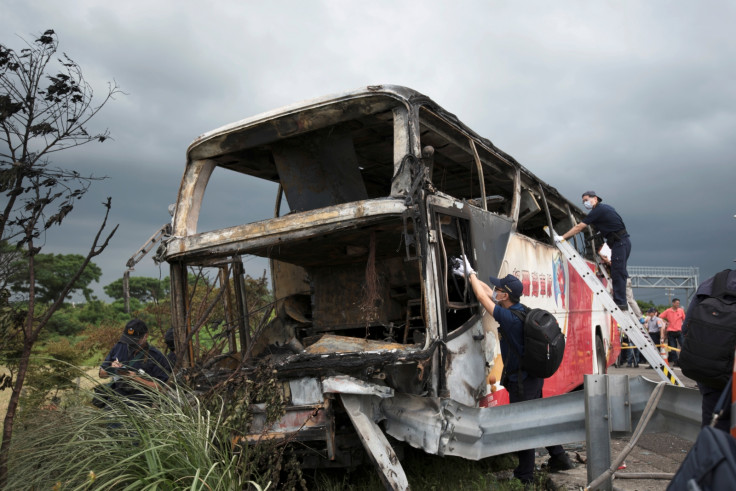 More than two dozen people including numerous Chinese tourists were killed when a tour bus they were travelling in caught fire after crashing into a barrier in Taiwan. The incident occurred on Tuesday (19 July) around 1pm local time (6am BST), while the vehicle was on a motorway near Taoyuan airport, south of capital Taipei.
Firefighters managed to douse the blaze within 30 minutes of the accident, but none of the passengers could escape the bus.
The vehicle was reportedly carrying tourists from mainland China. Around 24 tourists, a tour guide and the bus driver died in the accident. The group included eight men and 16 women, who all were from China's Dalian city, the interior ministry said, according to 9News.
The nationality of the driver and the guide is not known as yet. The passengers were said to be on their way to the airport to board a flight to China. Authorities in Taiwan are investigating the incident.
Images from the accident, shared on Twitter, showed the bus in flames and black smoke emanating from inside the bus.