More than ten thousand baby chicks spilled out over a highway near the city of Binzhou in east China Tuesday when the lorry transporting them overturned.
The truck driver told Beijing News that the furry cargo was worth approximately 50,000 yuan (£5,000, €7,000). The story was also reported in the People's Daily Online.
People whose cars were stopped on the road by police, and those from a nearby village, scooped and carted off as many of the chicks as they could carry in cardboard boxes, their hands, and folded pieces of clothing.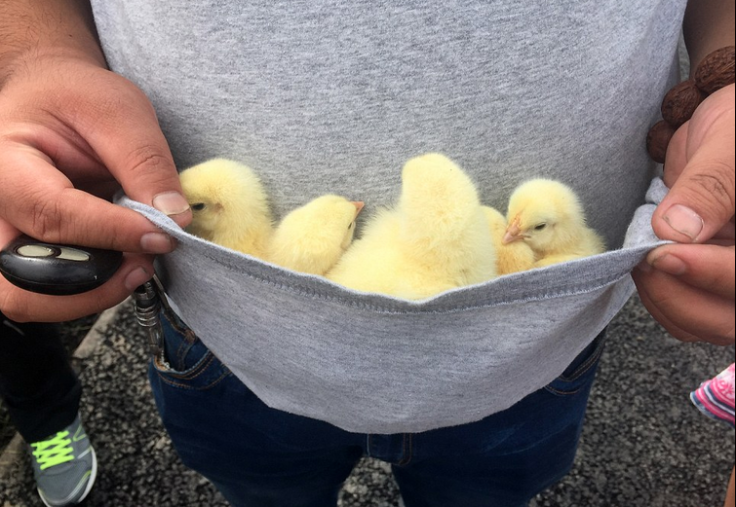 Many of the chicks died in the crash, but many also survived uninjured and could be heard crying loudly in video footage from the crash scene.