Chinese woman's suicide bid thwarted by husband grabbing her ponytail
Her partner held on for dear life while police rushed to the scene, which was captured on camera.
A man saved his wife's life by grabbing hold of her ponytail, after she jumped off a seven-storey building in a suicide bid in China, on 5 February.
At around 4.30pm authorities were alerted to a young woman, who has been identified only by the surname Kang, dangling more than 20m above the street in Shaanxi, located in the Asian state's north-west.
Police rushed to the top of the building to find Kang's husband leaning over the roof edge. As they approached the man they saw him clinging desperately to Kang's ponytail – preventing her from falling to a certain death.
Six officers piled in to help rescue Kang, who reportedly shouted "Let go! Let go!" and was in a highly emotional state. She refused to grab the officer's hands as they pleaded with her to comply with their rescue efforts
It is believed that Kang was distressed as a result of a dispute with her husband, according to Chinese news site huanqiu.
The startling event was caught on a body camera worn by one of the police officers. The footage has been viewed 5,000 times on Youtube and widely shared on social media.
In China, women are more likely than men to commit suicide. Official government statistics report that in 1999, the suicide rate per 100,000 people was 13.0 for men and 14.8 for women. China is believed to have the second highest female suicide rate in the world.
The Samaritans provides a free support service for those who need to talk to someone in the UK and Republic of Ireland. Visit Samaritans.org or call 116 123 (UK) or 116 123 (ROI), 24 hours a day, 365 days a year. Visit this website to find a support phone number in your country.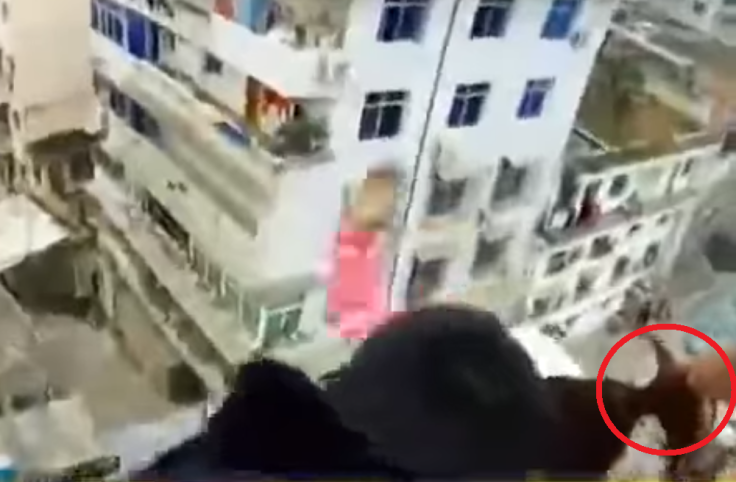 © Copyright IBTimes 2023. All rights reserved.