Manchester choirmaster Michael Brewer has been jailed for six years for sexually assaulting a pupil who committed suicide during his trial.
Brewer, 68,was found guilty of five counts of indecently assaulting Frances Andrade over a four-year period more than 30 years ago.
The abuse began when Andrade was just 14 years old, and took place at Chetham's School of Music and at his Manchester home.
Brewer's former wife Hilary, also 68, was given a 21-month-sentence after being found guilty of assaulting Andrade when she was an adult at their home.
After the trial in February, it was revealed the victim Andrade, 48, died in an apparent suicide in the aftermath of her cross-examination at Manchester Crown Court.
The Crown Prosecution Service decided to carry on with the trial and the judge ruled that news of the mother-of-four's death should be kept a secret from the jury to ensure a fair trial.
Upon passing sentence to the former choirmaster, Judge Martin Rudland said: "You were, and may still be, a predatory sex offender. Of that let no-one be in any doubt.
"The extent of your breach of trust in this case cannot be overstated."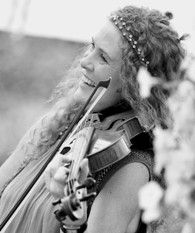 The jury did find Mr Brewer not guilty of raping Andrade when she was 18 and one account of indecently assaulting her as a child in his home.
Rudland condemned the pair for exploiting the trust they were given by Andrade, who had a history of abuse including from her uncle.
He added: "The care and attention which you gave her, in so manipulative and depraved a way, were regarded as blessings. She was prepared to submit to almost anything, which clearly she did, as you pushed the boundaries further and further - treating her as your sexual plaything in the context of a false loving relationship which she readily accepted."
Det chief supt Mary Doyle of Greater Manchester Police said: "Firstly I want to pass on my condolences to the family of Frances Andrade.
"This has been a well-publicised case with her tragic death widely reported.
"The judicial process was somewhat thrust upon her when the matter was reported to police by a friend and I must credit Frances' bravery in facing her abusers head on in court and supporting the prosecution.
"It is heart-breaking that she is not able to see she has been vindicated for the bravery she consistently showed, which has today ended with the Brewers being sentenced and brought to justice."
Following the conviction of Brewer and his wife, an investigation was launched into historical allegations of abuse at the school. A 57-year-old man was arrested on suspicion of rape as part of the inquiries.
A Chetham's School of Music spokesperson said the school will be "assisting the police in whatever way we can".
Doyle added: "Frances' son Oliver said at the time the Brewers were convicted that it was one of her hopes that the bravery she exhibited would mean that other students who had also suffered abuse at Chetham's would be able to receive justice and this is what we are working towards.