Chris Brown and Rihanna to reunite after Drake split? Here's the latest scoop on the trio
Reports had claimed that Brown was trying to win back Rihanna after her split from boyfriend Drake.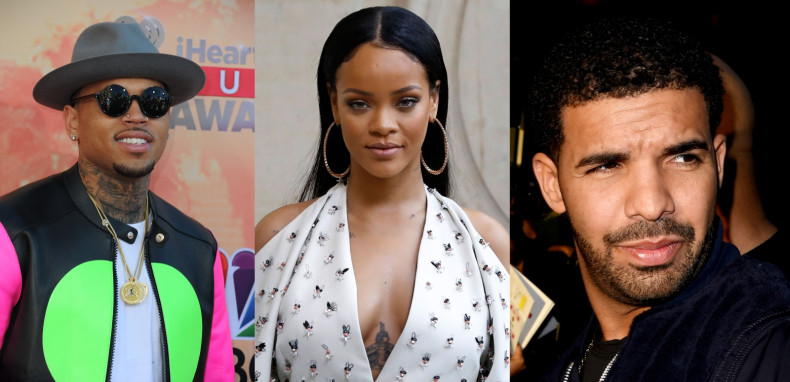 Are former lovers Chris Brown and Rihanna reuniting? Well, according to a recent gossip report, the Barbadian singer might be single after breaking up with Drake, but that doesn't mean she will go back to her ex-boyfriend Brown with whom she reportedly had an abusive relationship in the past.
A recent report by Hollywood Life claims that newly single Rihanna is not interested in pursuing failed relationships. "She made that mistake and will not return to him romantically," a source close to the website revealed.
"Could they be friends, could they return and record with each other again? Of course but that is all it is going to be, if Chris has his hopes up he will surely be disappointed in the result," the source added shedding further light on a possible relationship between Rihanna and the 27-year-old rapper.
The news comes after recent report that the New Flame hitmaker was trying to woo his ex-flame Rihanna, whom he dated between 2007 and 2009. "Chris [is] going after Rihanna again, hard. He just had his assistant send a ton of stuff to her in Barbados for her and her family. He sent booze, flowers, a bunch of toys for all the kids, he knows the way to her heart is through her family," a report revealed.
"He's saying he's going to get her back, that they belong together and stuff. He definitely sees this break-up from Drake as his opportunity," a source was quoted as saying.
Earlier it was reported that Drake and Rihanna, who made headlines for their whirlwind romance in the public eye, had broken up after dating for just over a month. During their blissful time together, the couple was spotted on a number of occasions indulging in some major PDA.
"[Rihanna] doesn't want to be held down," a report stated suggesting a split between the songstress and Drake. "They will always be close. If they end up together, it could happen, but not now."