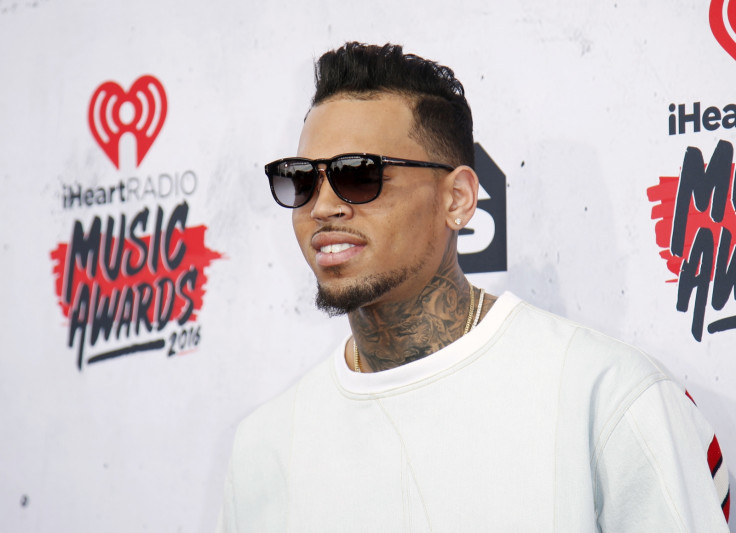 Singer Chris Brown, who has a history of violent outbursts, has been accused of abusing and manhandling a transgender woman outside a West Hollywood gay club.
The alleged victim has been named as Chris Lopez, a Hollywood socialite. The incident was said to have taken place in the early hours of 15 December outside The Abbey, a popular gay bar.
According to a report in the Mail, Lopez was heading to the famed bar after attending a Jumanji red carpet event when she saw Brown assaulting another man. The R&B star then started yelling at Lopez and her friends.
"Chris Brown starts yelling at my friend. I told him leave my friend alone, this is LA not like New York... you not gonna start s*** here," she said.
"He starts calling me a fake blonde b****, a fat b****... He must have said it 10 times."
Lopez claimed that Brown followed her from the nearby Pump Restaurant to the gay bar and then shoved her before security stepped in.
She said: "He got really close to my face and used his chest to push me a few times. He was very drunk. Very wasted.
"But my security team came two minutes after. I had three security guards, Chris had one security guard and one friend," explained Lopez. "So they all helped me get away, then his security guard and friend, plus the club security were able to hold him down. [They] tried calming him down but he was yelling."
The Mail published photographs that appear to show Brown being accosted by security.
Lopez did not say if she would take legal action against the Forever singer.
"I just want him to seek better help. He needs to feel like he is like everyone else and can be accountable for his own actions," she said.
In 2009, Brown pleaded guilty to assaulting then girlfriend Rihanna who had to be admitted to a hospital after she was left bruised and bleeding.
In a documentary titled Chris Brown: Welcome to My Life, released in August, the disgraced star admits that he felt like a "monster" for what he had done to Rihanna.
"I look back at that picture [of Rihanna's bruised face] and I'm like, 'That's not me, bro'. I hate it to this day. That's going to haunt me forever."