R&B singer Chris Brown is celebrating after a judge finally put an end to the probation order he was given after assaulting his ex-girlfriend Rihanna in 2009.
The 25-year-old appeared at the Los Angeles Superior Court on Friday (March 20) when Judge James R. Brandlin ruled that Brown had completed the terms of his sentence handed to him more than six years ago.
The Loyal singer reportedly announced his news via Twitter, writing: "IM OFF PROBATION!!!!!!!! Thank the Lord!!!!!!" However he has since deleted the tweets.
According to BBC News, Brown's longtime lawyer, Mark Geragos, also spoke outside the courthouse and told reporters: "I couldn't be more delighted. He is in a spot right now and a place right now that I couldn't be prouder of him."
It has been a long and turbulent journey for Brown who has endured years of legal woes. IBTimes UK takes a look back at his criminal and arrest history:
8 February, 2009:
At around 12:30am, Brown and Rihanna get into a physical altercation in his car when driving home from a Grammys pre-party. It later emerged that Brown assaulted Rihanna leaving her with multiple facial and bodily injuries. At 6:30pm that evening, Brown handed himself into the police where he was booked under suspicion of making criminal threats.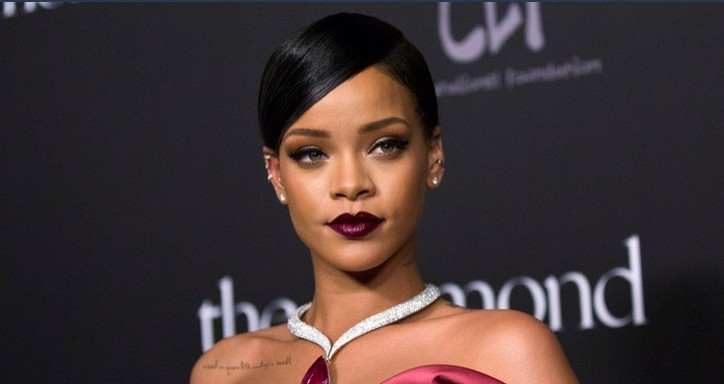 5 March, 2009:
Almost a month after his assault on Rihanna, Brown was charged with felony assault and making criminal threats.
6 April, 2009:
The Turn Up The Music singer appeared before a court and pleaded not guilty to one count of assault and one of making criminal threats.
22 June, 2009:
The following month, Brown pleaded guilty or no contest to the assault and criminal threat charges and received a plea deal. This included community service, five years of probation and domestic violence counselling.
25 August, 2009:
Brown was sentenced to six months of community service, a five-year probation order, one year of domestic violence counselling and also a five-year restraining order banning him from going within 50 yards of Rihanna and 10 yards at public events.
February, 2011:
The Deuces hitmaker's restraining order against Rihanna was lifted and reduced to a "level one order" which allowed them to appear at award shows together in the future.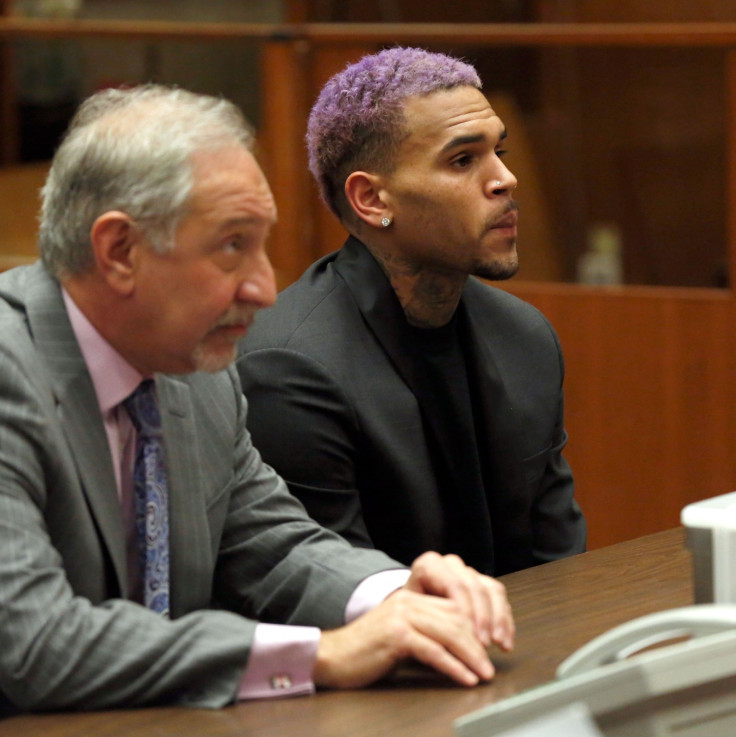 25 September, 2012:
After testing positive for marijuana during his community service in Virginia, Brown appeared in court to determine whether he had actually broken the terms of his probation.
1 November, 2012:
Brown appeared in court again so a judge could rule if he had broken the terms of his sentencing, after attending the same party as Rihanna dressed as an Islamic terrorist.
14, June 2012:
The R&B star and his entourage were involved in a brawl with Young Money rapper Drake at the W.i.P. nightclub in New York City's SoHo area. Brown received an injury to his chin during the altercation and several other clubgoers, including San Antonio Spurs basketball player Tony Parker, were taken to hospital to receive treatment for injuries. It is widely believed that Drake sent a note to Brown, boasting about his romance with Rihanna.
January 2013:
Brown was accused of attacking R&B singer Frank Ocean at a Los Angeles recording studio. Authorities revealed that Brown was under investigation for "battery" but Ocean did not want to push for charges.
July 2013:
A judge found irregularities in Brown's community service reports, noting several hours written down when he was actually out of the country. Brown's probation was later revoked when he was involved in a hit and run in Los Angeles. The charges in this case were dropped but Brown had an additional 1,000 hours added to his community service.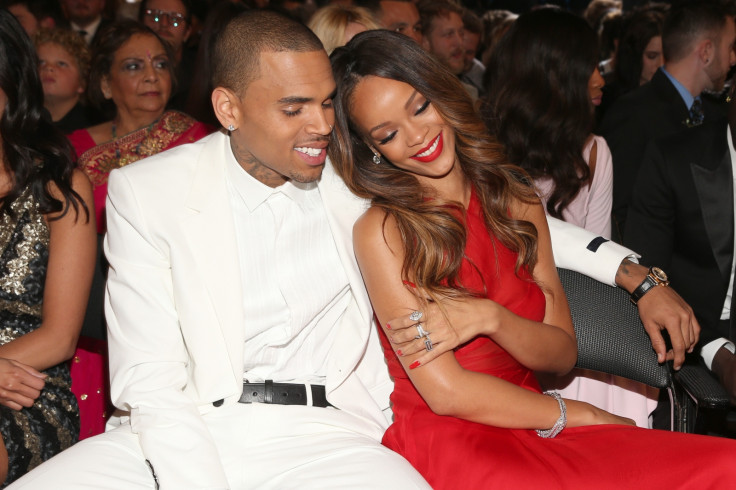 27 October, 2013:
His biggest downfall since the Rihanna assault, Brown was arrested in Washington DC for felony assault on a man who wanted to take a photo with the Ayo singer. Brown and his bodyguard are accused of punching the man. The felony charge was reduced to a misdemeanour the following day.
14 November, 2013:
Brown was kicked out of his rehab facility after "acting violently". As a result of his behaviour, he was ordered to spend 90 days receiving anger management training as an in-patient. The probation order he received after assaulting Rihanna was revoked again.
14 March, 2014:
Not a great time for Brown as he was yet again kicked out of a rehab facility for breaking internal rules -- reportedly getting close to a female member of staff -- and he was handed a jail sentence which lasted for 131 days. He was released on 2 June, 2014.
15 January, 2015:
Brown's probation was revoked when a judge learned he had left California for a club appearance without permission.
20 March, 2015:
Brown's probation ends.