Chris Eubank Jr believes George Groves would not have faced him had he not entered the World Boxing Super Series tournament.
The two former sparring partners will meet each other in the semi-final of the tournament in Manchester on Saturday (17 February) with Eubank Jr's IBO super-middleweight title and Groves' WBA super-middleweight title on the line.
The winner will go on to the final in May to face either Liverpool's Callum Smith or two-time former light-heavyweight champion Jurgen Brahmer, both of whom will face each other on 24 February.
With their fight quickly approaching as anticipation builds up, Eubank Jr (26-1) claimed he was ready to "unleash the beast" on Groves (27-3) before making an interesting revelation about his opponent when asked if fighters were protecting their professional records by not taking super fights and risking a loss.
"Of course, everyone wants to protect their '0', that's natural, but I believe if you're not a fighter who is willing to risk their '0', willing to test yourself to prove you deserve having that '0' next to your name, you're not a true fighter," Eubank Jr told FightHype.
"To be totally honest with you, having an undefeated record isn't as important as people think it is. Most of the greatest boxers in the world had defeats - that didn't stop them from being remembered or being the champions and icons that they were or are even today.
"You have to fight the best and that's why I entered this tournament because I wanted to corner these guys. I don't think I would ever get the George Groves fight if I didn't enter this tournament. I just think they would have dodged me for years."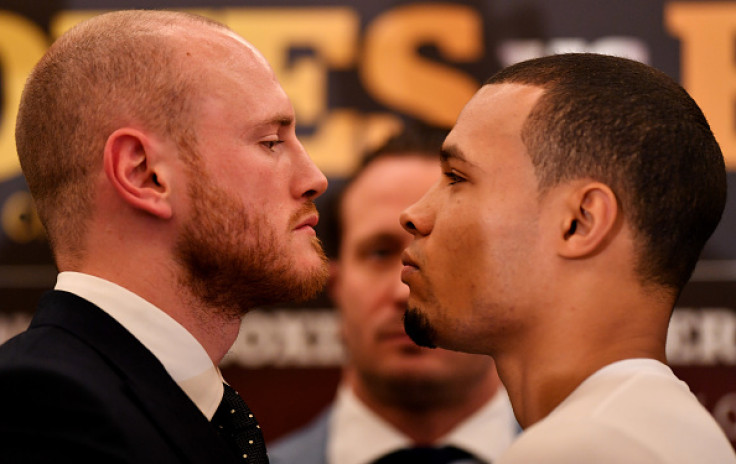 "Next Gen" is confident of a win on Saturday and having moved up to super-middleweight, reiterated that Groves' size advantage won't play a role as he knows what he is capable of.
"I'm not a natural super middleweight. I do have to gain weight, but I'm doing it responsibly," he added. "I'm doing it well. I'm eating right and feeling strong. I don't see it as a disadvantage.
"Yes, he will be the bigger man on the night. He will probably weigh a stone or more heavier than me, but I don't think that'll be a factor that will play into the fight too much. I've been in with him when he's been heavy, especially early on in his career. I know what he's capable of. I know how hard he hits. I'm not worried, George."