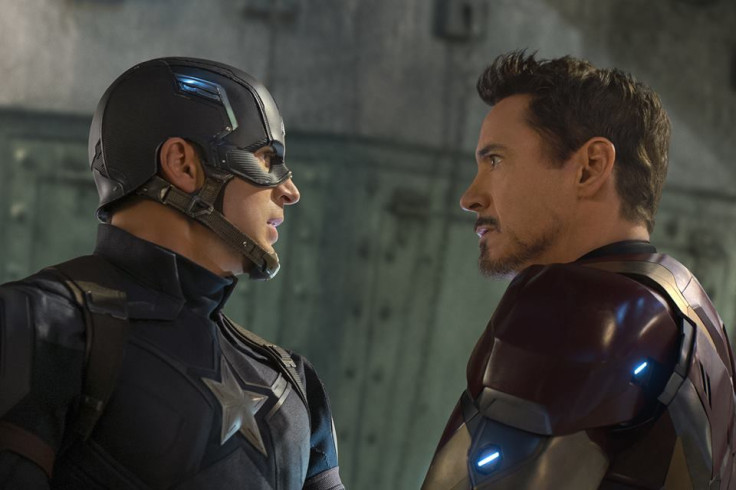 Iron Man actor Robert Downey Jr celebrated his 52nd birthday on 4 April and his Captain America Civil War co-star Chris Evans took to Twitter to wish him.
Evans posted a meme of Steve Rogers almost kissing Tony Stark and called his co-star his life saver and mentor. He wrote, "Happy birthday to the legendary @RobertDowneyJr. Mentor. Life-saver. Friend. Hope your birthday is like a giant kiss on the lips!"
Iron Man and Captain America fans, who adorably call them Stony, have responded to Evans' post. One user wrote, "When a celebrity read too much fanfiction about themselves. #stony detected! tis is too much for my heart."
One user replied to the post and asked, "You're just toying with us now, aren't you?" While another had a curious question, "I can't believe you googled Chris Evans and Robert Downey jr kiss".
The actors worked together in The Avengers movie that premiered in 2012, and were seen in Captain America: Civil War, which ended with Cap and Stark's relationship severely torn. However, they will come together again in Avengers' Infinity War, which is currently filming.
Evans has dropped a major hint about Captain America's exit from the Marvel Cinematic Universe while appearing on the Ellen DeGeneres Show. The 35-year-old actor told the host, DeGeneres, "My contract is up. I have Avengers three and four. We do 'Avengers 3' now, four is the latter part of the year and after that, that is the end of my contract."
The actor did not reveal any details about his character's departure but said he would be filming his parts for Avengers 3 in May. He told the show's host, "They have been filming since February. I don't start till May. There's so many people involved."
Avengers Infinity War releases in theatres on 4 May, 2018.