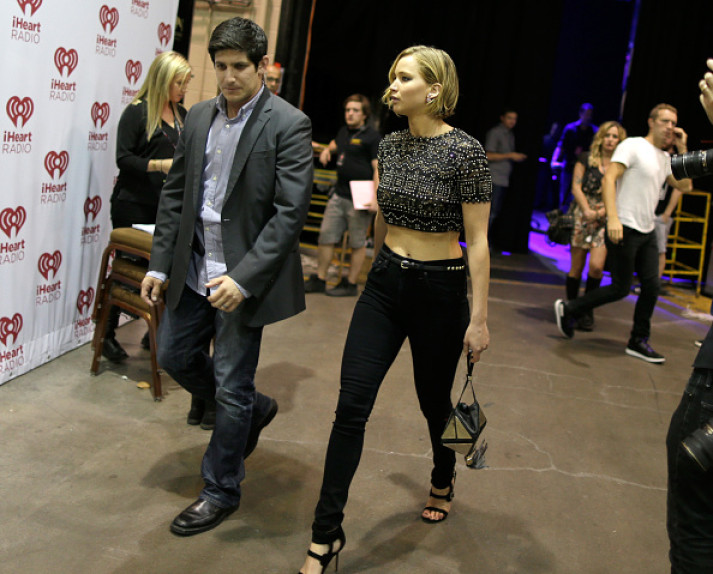 Jennifer Lawrence and Chris Martin have reportedly called off their relationship after four months together.
The pair began dating in June, after The Hunger Games actress split up from her former boyfriend, British actor Nicholas Hoult.
For a while Lawrence seemed like Martin's biggest fan, and was seen supporting the Coldplay singer at his guest performance at the Kings Of Leon concert at the Hollywood Bowl. She was also spotted backstage at the iHeart Radio Music Festival, singing along to all of his songs.
But, according to People magazine it was Lawrence who called time on the blossoming relationship.
"Jen is the one who broke it off with Chris," said a source.
The couple's relationship was apparently doomed as a result of the pressures of their respective schedules. The stress of the recent celebrity hacking scandal, which saw intimate pictures of the actress being leaked on the web, would have almost certainly been a factor in the demise of the relationship.
An insider told US Weekly: "They really like each other. But it's just so complicated with so much going on."
The news comes just a month after the Hollywood star's grandmother Carolyn Koch had suggested the relationship was getting serious, with Lawrence's mother flying out to meet Chris in LA. "We will have to get another chair for the dinner," she said.
It was also reported that Martin was keen for his new girlfriend to meet his children Apple and Moses, but his estranged wife actress Gwyneth Paltrow was said to be less than happy about the idea.
The split comes just days after the pair were spotted on a family dinner at a sushi restaurant in LA when Paltrow was seen tenderly stroking his face.
In March this year, the pair who have two children together, announced they were 'consciously uncoupling, but have been seen enjoying each other's company and continue to live in adjoining properties.