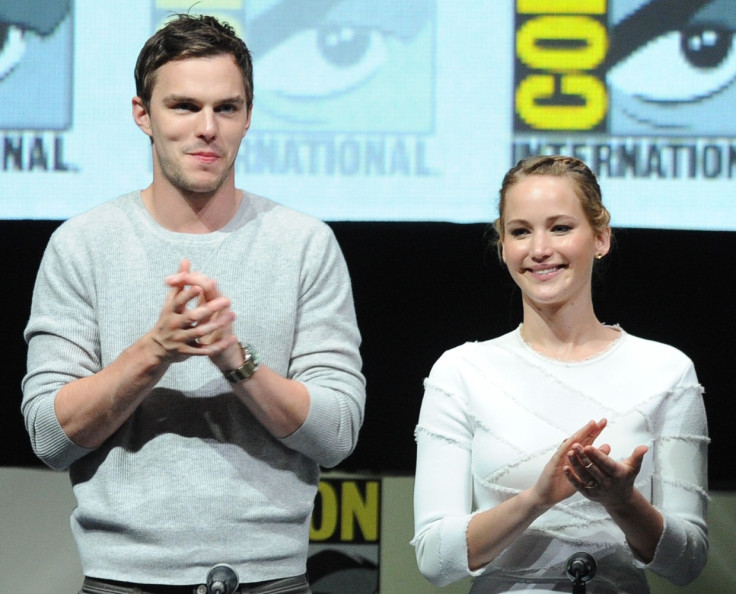 Oscar-winning actress Jennifer Lawrence and Nicholas Hoult will reportedly have to film a sex scene in the upcoming film, X-Men: Apocalypse.
The X-Men: Days of Future Past co-stars had split for the second time recently and blamed their difficult schedules for the break-up.
According to The Sun, the character Mystique, played by Lawrence and Beast, played by Hoult, will have to keep their personal differences aside and film a steamy sex scene together.
"It's a huge ensemble franchise but the point of this latest film was to strip that back and focus on Jen and Nick's characters' relationship," a source said.
"Earlier this year that seemed like a great idea, but now they've split and it's too late to completely rewrite the script.
"They are very professional, of course, and will make it work," the insider added.
Lawrence and Hoult met during their screen test for X-Men: First Class, and began dating in 2011. However, the two briefly split in early 2013, rekindling their romance just four months later last June.
However, both have moved on in their personal lives and the 24-year-old Hunger Games star is dating Coldplay singer Chris Martin, and Hoult is rumoured to be in a romantic relationship with Kristen Stewart.
The 24-year-old Twilight actress and Hoult who are currently working together in sci-flick Equals, reportedly hit it off instantly.
Meanwhile, during an interview with MTV, Hoult revealed that a few intimate moments between Beast and Mystique were cut in the film.
"There were another couple of scenes which got cut, because they didn't work technically in terms of the geography of how the movie played out in the end," Hoult said. "Why [Mystique and Beast] would be here — when the world is about to end — and then we've nipped home quickly to have a good night's sleep. Everyone was like, 'well, we can't really do that.' So there were a couple of extra scenes which got cut, unfortunately."
X-Men: Apocalypse arrives in theatres on 27 May, 2016.