Jennifer Lawrence and Chris Martin Dating: Coldplay Singer's Friends Think Hunger Games Star is 'Similar to Gwyneth Paltrow'
Martin's friends think Lawrence and Paltrow are on the same wavelength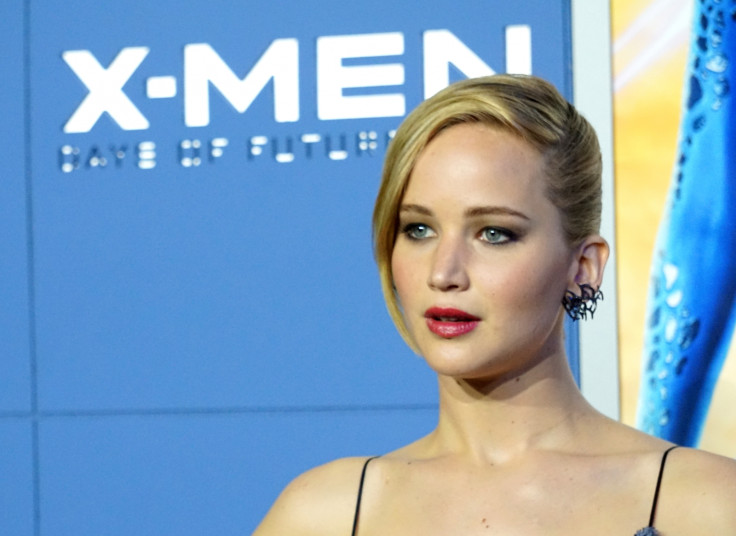 Chris Martin's friends think Jennifer Lawrence has a lot of similarities with his estranged wife Gwyneth Paltrow.
Paltrow and Martin announced they were separating in March, after 10 years of marriage. They have two children together, named Apple and Moses.
According to People magazine, the Coldplay singer's friends are not surprised that he is dating Lawrence.
"Although Jennifer is different from Gwyneth, both girls are earthy. They like to play and act silly at times," an insider close to the singer said.
"Chris is happy because he and Jennifer are on the same wavelength."
Martin and the Hunger Games star have reportedly been spending time together since the end of June, after Lawrence broke up with her on-off boyfriend, fellow actor Nicholas Hoult.
The 24-year-old Academy Award winning actress had joined Martin at the backstage at the 2014 iHeartRadio Music Festival in Las Vegas, where he played with his band Coldplay. Later, the two flew back to Los Angeles on a private plane together.
"They found each other when both needed someone new," the source added.
It was previously reported that Lawrence is reportedly getting serious with Martin and wants to have babies with him.
Meanwhile, in an interview with Vanity Fair, Lawrence talked about the release of stolen nude photos of her.
"Just because I'm a public figure, just because I'm an actress, does not mean that I asked for this," she said. "It does not mean that it comes with the territory. It's my body, and it should be my choice, and the fact that it is not my choice is absolutely disgusting. I can't believe that we even live in that kind of world. "
© Copyright IBTimes 2023. All rights reserved.