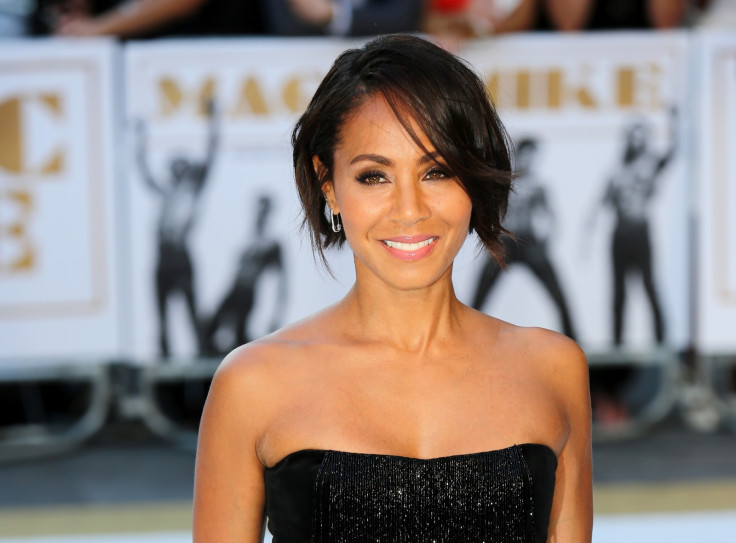 Hollywood couple Jada Pinkett Smith and husband Will Smith make up one of Hollywood's longest standing relationships and in an interview with the Today show, the Gotham star recently claimed that while she can't resist admiring other men, Will knows she'd never cheat as he's "got [her] on lockdown".
The 43-year-old went on to jokingly describe her conflicting thoughts when she meets a man that she's attracted to, commenting: "The good Jada says, 'Boo boo, you're married, OK, so we need to shut it down. But the bad Jada goes, "Wow, procreate! Procreate! Procreate!"'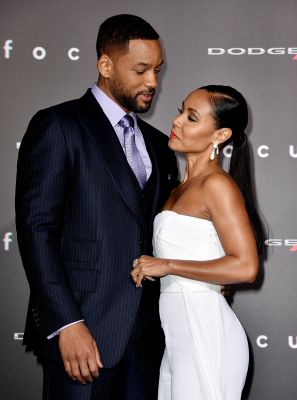 She carried on the light-hearted confessions but said: "After you've been with somebody for 20 years, you think there's any room for [jealousy]?" But soon, brought it back to her loyalty to her husband confirming: "He knows he got me on lock-down."
Pinkett Smith, who can currently be seen playing charismatic club owner Rome, in stripper-filled sequel Magic Mike XXL, even went on to admit ogling her co-stars, suggesting there was something for everyone looks-wise within the movie.
"Let me tell you something, [I like] all of them, because it's all different... there's a variation, there's a variety. We like variety."
But despite her physical adoration for attractive Magic Mike stars Channing Tatum, Joe Manganiello and Matt Bomer, she assured the Today show host that the true reason that she got on board with the sequel was Tatum's (who also produced the picture) commendable commitment to presenting the somewhat seedy world of exotic dancing in a "responsible" and more mature way.
"He was like... 'I really think there's a way to make this platform responsible and fun'," she recollected to the interviewer. "I said, 'I don't know where this is going to end up, Channing, but I'm gonna take this ride with you'."
Her marriage has been in and out of the media for several years now, with much speculation as to whether her and Will's relationship is on the rocks after the two of them were rarely seen making public appearances together, with even some publications going so far as to suggest that Will may have been unfaithful. Allegations that Pinkett Smith was quick to shoot down during the interview, as she calls her partner "a man of great integrity".
This is not the first time that the Madagascar actress has been openly candid about her relationship with the father of her two children, Jaden and Willow. Also talking recently, but this time to radio personality Howard Stern on his serial broadcast, Pinkett Smith said that to keep things fresh, honest and open, her and her husband often discuss their latest crushes to one another.
"You have to," she confidently stated. "Just because your man is attracted to another woman doesn't mean he doesn't love you. It doesn't mean he's going to act on it."