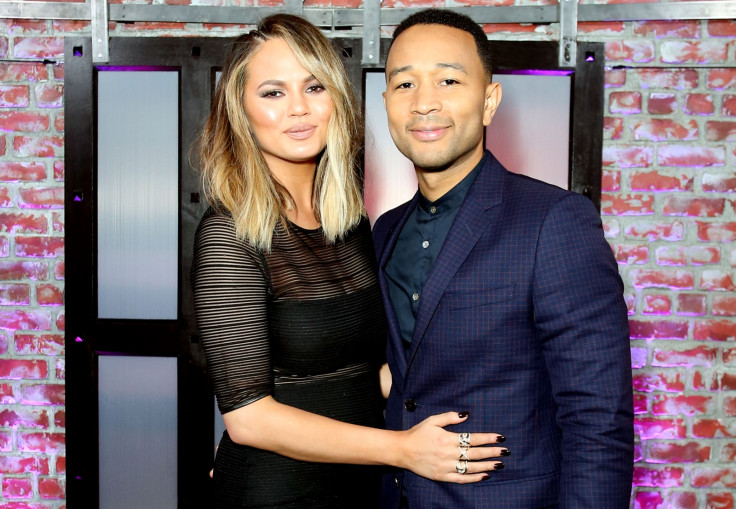 Chrissy Teigen shared a flashback photo of her daughter, Luna with husband John Legend on social media on Friday (16 September). Power couple Teigen and Legend welcomed a baby girl on 14 April, 2016.
The image posted on Instagram is captioned, "#flashbackfriday" and features Teigen holding Luna in a hospital bed shortly after she gave birth as Legend snuggles his wife and looks at their daughter adorably.
The new mum has been keeping her fans up-to-date about Luna's growth since announcing the little girl's arrival in April via several social media posts. In one of the post baby Luna is playing in her bed as her mother snaps a picture of her.
Grammy winner Legend also opened up about becoming a dad and co-parenting with wife Teigen in an interview with CNN. Speaking about his little gir lLuna, Legend said, "Just having the product of our love right in front of us, it's a really powerful thing. I feel the responsibility that comes with that."
The All Of Me singer explained, "We want to raise her into a great human being and hopefully, we can do that. It makes you kind of reprioritize what matters the most to you, and think about the kind of world you want to raise your daughter in."
"[There are] a lot of people that still think it's a woman's job to do the child-rearing. I think it's something we should share," he added.
Previously, Teigen also opened about motherhood in an interview with People Magazine. "It's so crazy already. I feel really good. I have a ton of energy and it's so different every day. Every little time you look at her, something's crazy different."