Christmas 2015 Photos: Celebrations around the world from London to Kolkata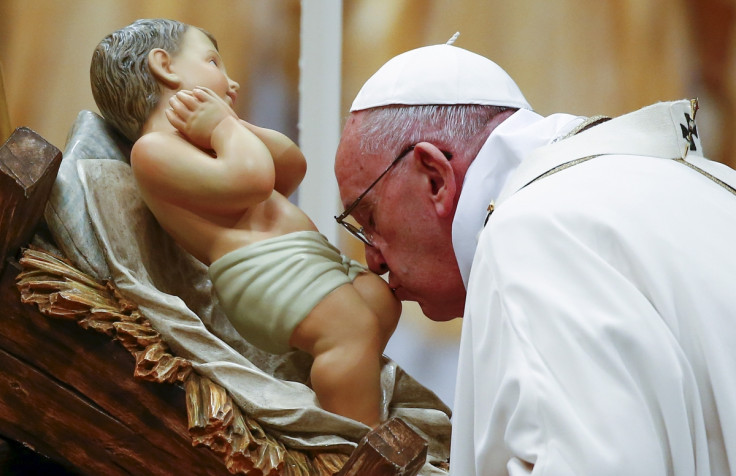 The world celebrated Christmas in different ways but all shared the festive spirit. From colourfully decorated trees to snow-covered parks to special basketball games, people all over the world rejoiced. IBTimes UK takes a pictorial look at some.
England
The Queen used her Christmas Day address to remind us about light triumphing over the dark in a year that has seen "moments of darkness".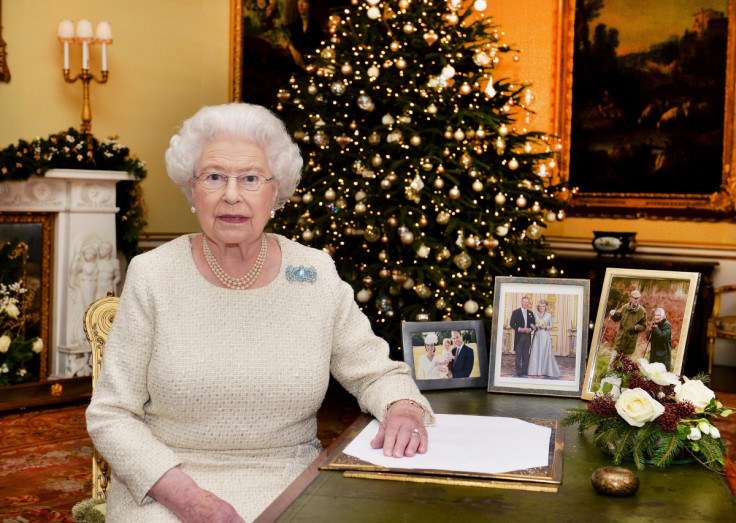 A colourfully decorated London street with trees, stars and fancy lights.
The London eye looks spectacular with the bright red splash.
Bond Street had this unique red ribbon for shopping lovers on Christmas.
Vatican
Pope Francis waves at a gathering that eagerly waited for his gesture on Christmas day. In his address he urged the world to unite to end atrocities by Islamist militants that, he said, were causing immense suffering in many countries.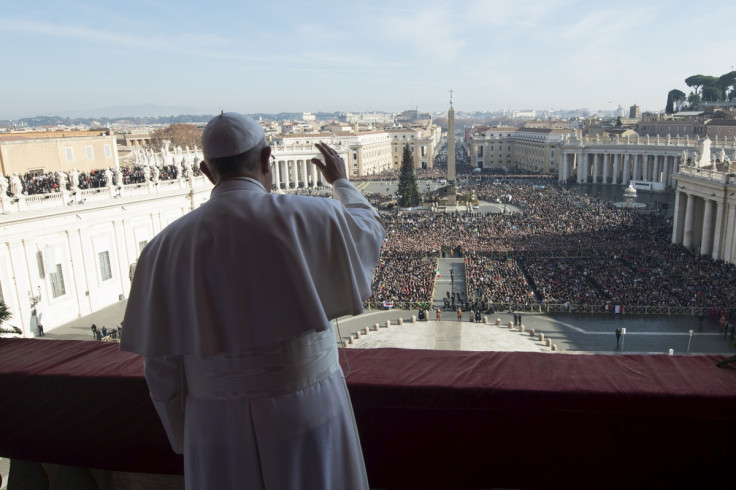 Obamas greet troops
President Barack Obama saluted US troops, thanking them for their sacrifice, besides paying tribute to US soldiers who were killed by a suicide bomber in Afghanistan.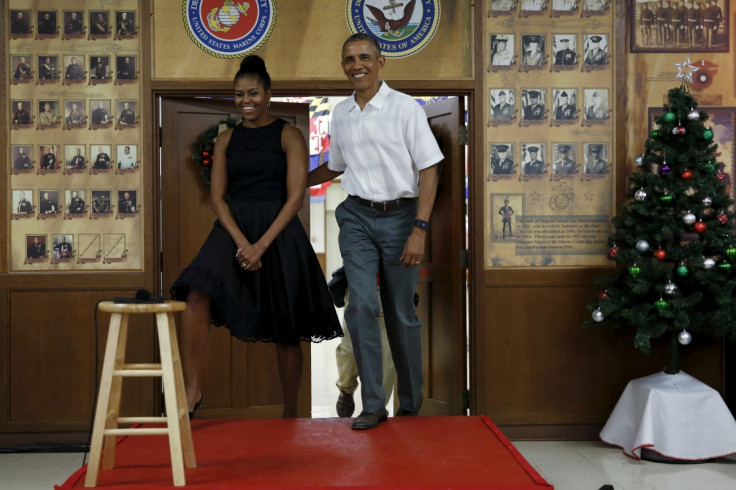 Lakers game
While many celebrate Christmas in traditional fashion, basketball fans were in for a special treat from the Lakers.
New York
Amid a "tropical" Christmas, some New Yorkers celebrated the weather too by boating with their Santa caps on.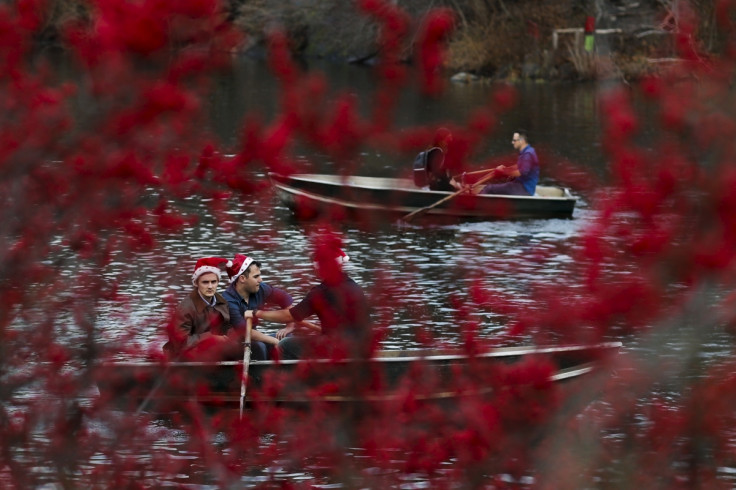 Sydney, Australia
Revellers at Bondi Beach eye an inflatable reindeer and decorated Christmas tree set up by surf lifesavers as they celebrate summer Christmas in the southern hemisphere.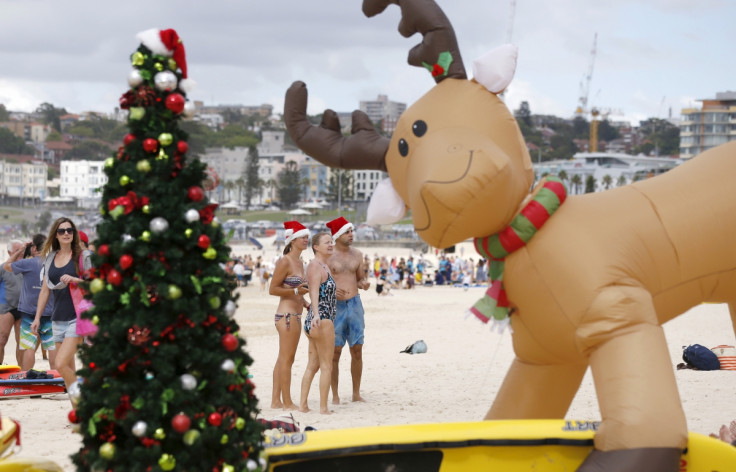 Adelaide, Australia
A beautifully-lit neighbourhood in Adelaide, in southern Australia, on Christmas day.
Madrid
Madrid greeted visitors and residents with this magnificent Christmas tree.
Brussels
Belgium celebrated Christmas in the shadow of terror. The city has reeled from terror threats and stepped up security since news that the Paris attacks mastermind and another fugitive were hiding in or around Belgium.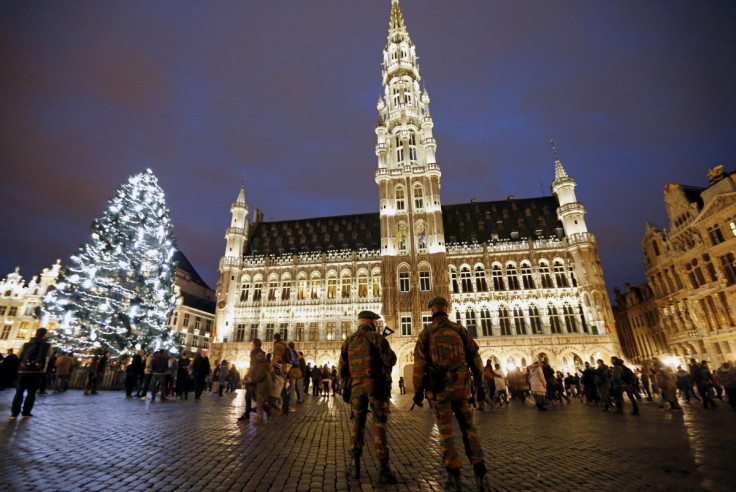 Palestine
Hope springs eternal in this part of the world as a Santa sits between symbolic coffins during a rally to pay tribute to Palestinians who, organisers said, were killed by Israeli troops on Christmas day in Gaza City.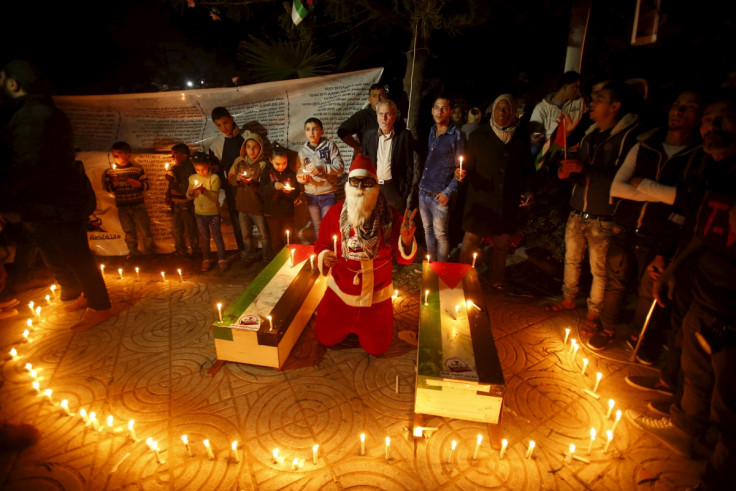 Sao Paulo, Brazil
A Sao Paulo resident shared this beautiful post of the city decked in Christmas lights.
Russia
Fireworks are reflected in the waters of the Yenisei River during a ceremony to open the city's Christmas and New Year tree in Krasnoyarsk, Russia.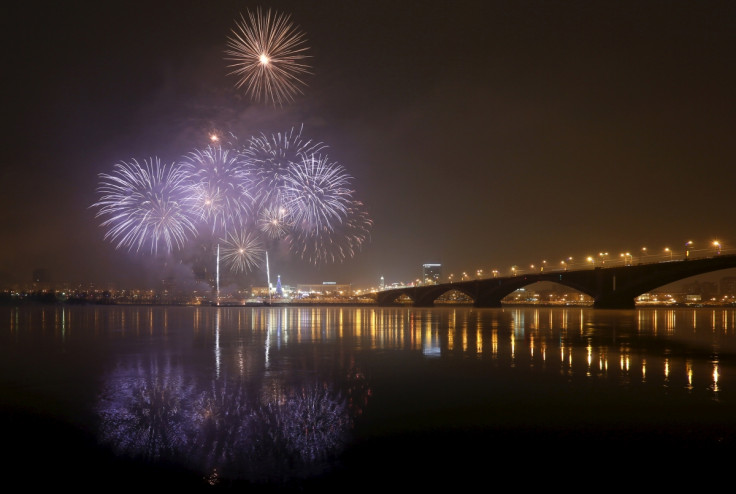 Nairobi
Worshippers congregated outside the All Saints Cathedral after attending a special mass for Christmas Day.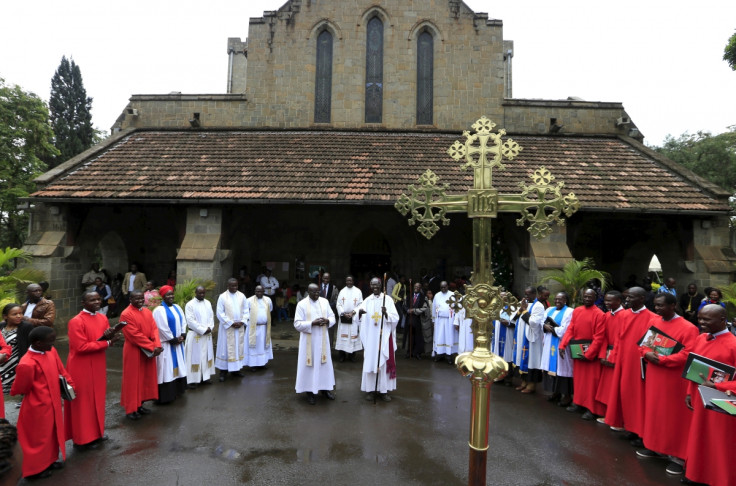 India
The predominantly Hindu country has a significant number that celebrates Christmas, as seen in at the St. Paul's Cathedral in Kolkata.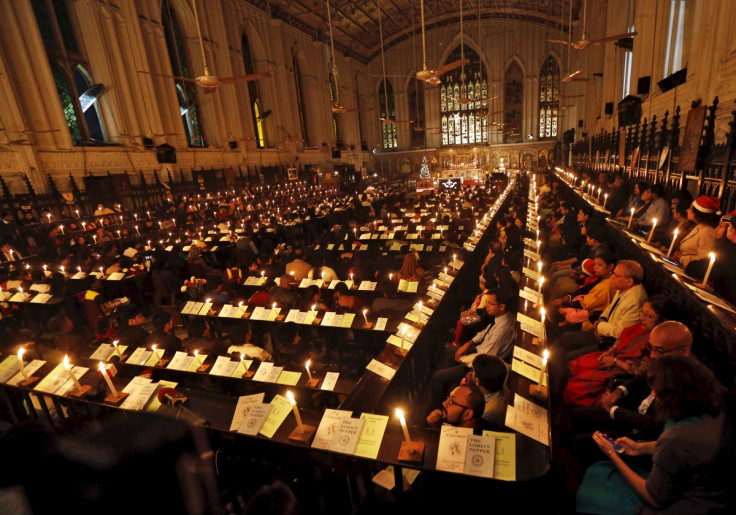 A renowned sand artist, Sudarsan Pattnaik, crafted this mammoth Santa sand piece to promote world peace.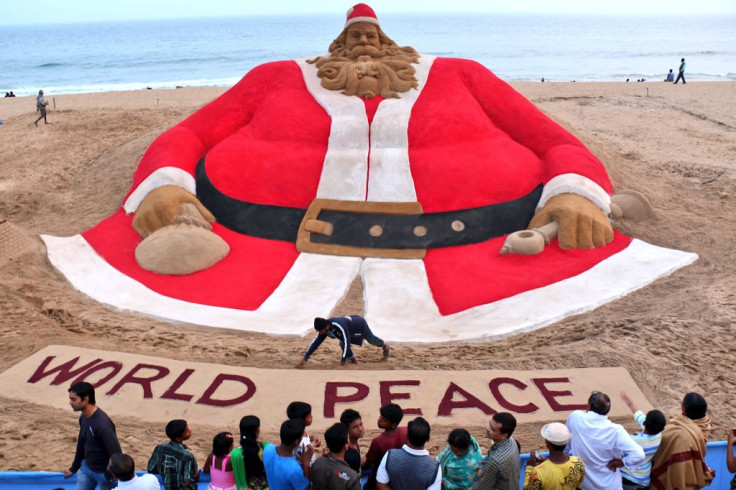 © Copyright IBTimes 2023. All rights reserved.