As figures from the world of showbusiness pay their personal tributes to Cilla Black who died today, the two surviving Beatles have shared their fond memories of their "fun-loving" friend.
Cilla Black first met The Beatles while working as a cloakroom attendant at the famed Cavern Club in Liverpool. Championed by The Beatles, she later took to the stage to perform as a singer herself, and was introduced to the Beatles manager Brian Epstein by John Lennon.
As her career took off, she rose to become one of Britain's most popular singers, scoring eleven Top Ten hits between 1964 and 1971. Already a household name, she later went on to become a much-loved TV personality and was hailed "as one of the queens of British showbusiness."
But throughout her career her association with The Beatles was enduring and they forged a friendship that would last a lifetime.
On hearing reports today of her passing, Paul McCartney, who wrote Black's debut single, Love of the Loved, along with John Lennon, issued a touching statement.
"Such a shock to hear about Cilla's passing, " he said. "She was a lovely girl who infected everyone with her great spirit. From first meeting her as a cloakroom girl at the Cavern in Liverpool, to seeing her many times since, she always had a fun loving dignity that made her a great pleasure to be around.
"She had a fine distinctive voice and was always a bit of a laugh. It was a privilege to know and love her," he added.
Former Beatles drummer Ringo Starr paid tribute to the entertainer on Twitter writing: "I just heard the news Cilla Black has left us. She was a good friend, we will all miss her, peace to Cilla, peace and love to the family, R&B xxx."
Prime Minister David Cameron, singer Cliff Richard, actress Dame Joan Collins, Russell Crowe, Carol Vorderman, Les Dennis, Philip Schofield were among the personalities to express their shock at her passing.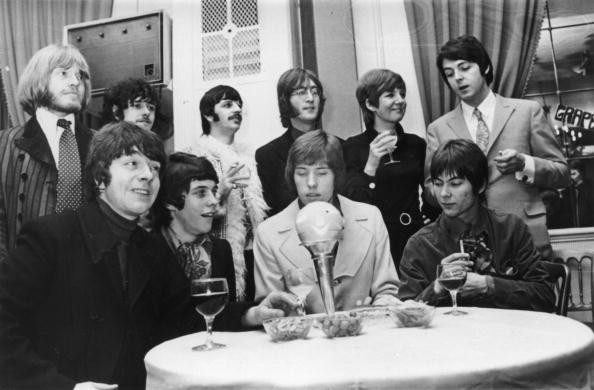 Lord Grade, former executive chairman of ITV, told Sky News Black was "one of the great queens of British showbusiness".
"It's a terrible shock, because there was plenty of life in Cilla left."
Describing her popular appeal he explained: "She always felt like a friend in your living room when she was on TV. A magical lady."
Smith, who played Black in the ITV 2014 biopic Cilla, said it was a "privilege" to portray the star who was "so kind and helpful".
Jimmy Tarbuck, who had been friends with Black for more than 50 years, said she was "Liverpool's Cinderella".
He told the Liverpool Echo: "She was the total rags-to-riches story. She was Liverpool's Cinderella, and she did go to the ball. What a career. Wonderful, wonderful, wonderful career."
A close friend of Cilla, Paul O'Grady expressed his shock on hearing the news.
"Please tell me this isn't true? We've been friends for nearly 20 years. She's like my sister. Apart from her hearing she was all right. We had a week together in Barbados at the beginning of the year and I saw her on my birthday. I thought she was well. I can't believe it, to tell you the truth."
This afternoon, a sign was posted on the door of the Cavern Club where Cilla began her music career. It said, The Cavern Club is "sad to announce the passing of its famous cloak room girl & performer Cilla Black".
Cilla Black, whose real name was Priscilla White, died at her holiday home in Spain today (2 August) at the age of 72. According to police reports she appears to have died from natural causes.
She was married to her manager Bobby Willis for 30 years until he passed away in 1999 at the age of 57. She leaves three sons, Robert, Ben and Jack, and two grandchildren.