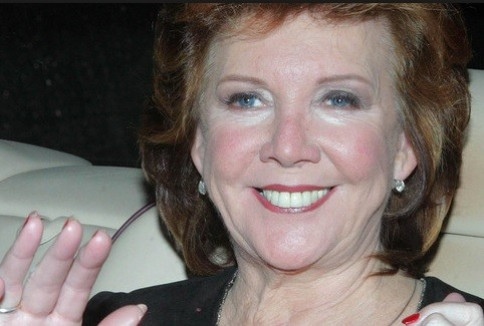 Her famous question 'What's your name and where d'ya come from?' made her the queen of Saturday night TV for almost 20 years.
And now Cilla Black is reportedly preparing to bring back her hit show, Blind Date.
The former presenter, famous for her 'lorra lorra laughs' will return to the famous ITV studio later this year for a one-off special to mark her 50 years in the industry, the Sun reports.
According to a source, the show's producers are aiming to bring back some of the most memorable contestants who are still single, giving them a second chance to win a date.
"Blind Date was renowned for some of its 'out there' contestants. It will be great to see what some of the most memorable ones are up to now," said a show insider.
"And for those who are still single, Cilla will play the dating game one more time. Who knows, this time they might actually find love!"
The 70-year-old Liverpudlian, whose distinct accent made her a household favourite in the nineties, presented the much-loved dating-game from 1985 to 2003.
During her tenure several celebrities including Amanda Holden, Nikki Grahame and Ed Byrne appeared on Blind Date before they made their name.
The episode will be part of a programme celebrating the TV host, called The One And Only Cilla Black, and is expected to feature appearances from guests including Barbara Windsor and Christopher Biggins.
It will be presented by Paul O'Grady and is due to air later this year.