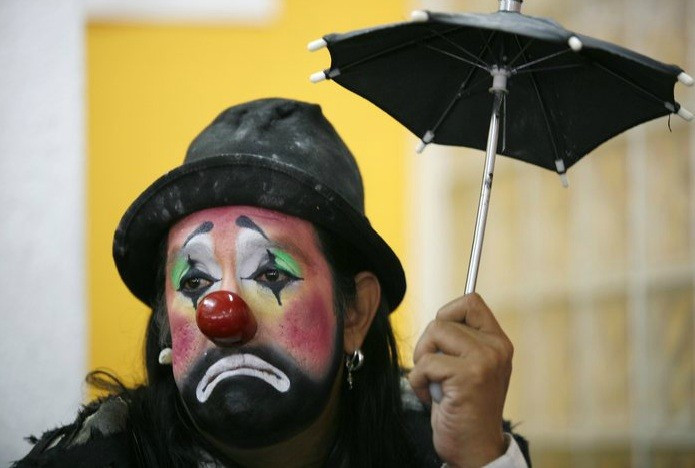 The proprietor of a circus where a man was accidentally knocked unconscious by a clown when a stunt went wrong has made a public apology for the incident. Adam Ingham – a director of Circus Zyzair – said that the troupe will "never perform that part of the act again" and the incident was an "unfortunate accident and it shouldn't have happened", according to reports released on Saturday, 14 May.
Benji the Clown attempted a routine backflip trick but landed on the head of Ben Garnham, 37. Garnham suffered a cut head, swollen face, and a headache.
Sources say the man was lucky to not have been paralysed by the incident, which took place in Blackwood, Caerphilly County in south Wales, according to a report by the BBC.
Garnham released a video of the incident on YouTube. In the video's description, he criticised the way he was carried off-stage before he was assessed medically.
"I'm very angry at the way I was carried off stage before the paramedics even checked to see if I had any major neck or back injuries. I could of been paralysed for all they knew."
But Garnham, a self-employed DJ, told BBC Wales that he doesn't hold animosity towards Benji: "I'm glad I could meet Ben [the clown] last night – I gave him a big hug just to reassure him, I don't have any animosity towards him and I've made a really good friend."
Circus owner Ingham said that Benji the Clown had reportedly been performing the backflip stunt for more than 10 years without having any previous incidents or accident. Meanwhile, the circus has also stopped audience participation.