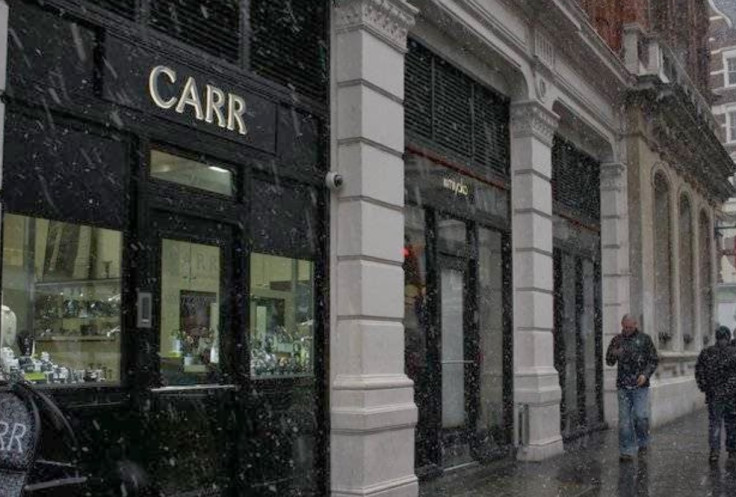 City of London police have arrested a machete-wielding man after a group of robbers held up luxury jewellers Carr Watches and Diamonds in Liverpool Street.
Armed police attended the store, near the heart of London's financial district, at 2.34pm following reports of a smash and grab raid using sledgehammers.
They found three men on two mopeds outside the jewellers and gave chase to the group to a car park at Gravel Road.
They then arrested one man and seized the machete. A sledgehammer has also been recovered by officers.
At least two members of the group are now on the run as police hunt the assailants.
City of London police said the man armed with the knife threatened one of its officers who was uninjured in the incident.
Eye witnesses photos showed the glass door to the jewellers - which sells high end timepieces by Rolex, Franck Muller and Audemars Piguet for as much as £50,000 - had been smashed:
A City of London Police spokesman said armed police were on the scene, adding: "An officer at the scene was threatened with a machete when he confronted the group. The machete has been recovered.
"There are no reports of any injuries at this time."
More information will follow. For updates, follow IBTimes UK on Twitter