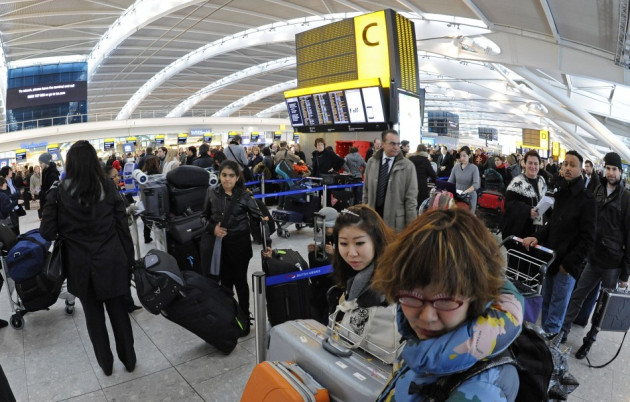 Civil servants from the Home Office have been asked to act as border staff at ports, airports and other entry points during the forthcoming strike on Nov. 30.
About 18,000 border agency workers are expected to join the strike to protest against the government's pension reforms.
Public officials were asked to step in as the strike might cause disruption for travellers.
The BBC reports that the UK Border Agency (UKBA) has insisted that civil servants will be properly trained despite union concerns.
"The security of the UK border remains our top priority and it is absolutely right we explore all options to ensure we minimise any disruption caused by planned union action," a UKBA spokesperson said.
"This underlines not only the level of desperation at the top of the UKBA but also the important work staff do day in, day out," Mark Serwotka, general secretary of the Public and Commercial Services Union, said reacting to reports of deploying public officials in borders.
"It's an insult to hard-working border force staff that, in an effort to break a strike entirely of their own making, the government is scratching around trying to cover skilled work with volunteers with next to no training."
The government has confirmed earlier reports that the UKBA is planning to fly some officials from overseas positions to help during the work stoppage.
Following the recent spat between Home Secretary Theresa May and former border force chief Brodie Clark over the relaxation of border controls during the summer, it is unlikely that officials would dilute any rules to ease the pressure of queues.
Meanwhile, the BBC has reported that the government has told striking unions it is not prepared to offer any further concessions over pension reforms.
Ministers are unlikely to make further concessions as such steps would not bring down the deficit sufficiently and make substantial savings in the public sector pension bill.
Public sector pensions have become unaffordable due to rising life expectancy, ministers have clarified. The government has maintained that even after the proposed changes, public sector employees are better off than most of the private sector workers.
Various unions have complained that their members have been asked to work longer, contribute more and receive less.