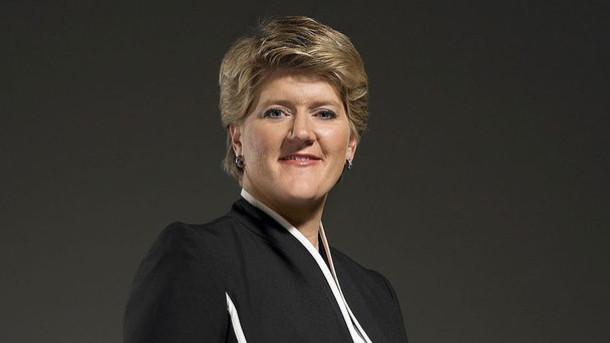 TV presenter Clare Balding has spoken of the rift that her sexuality opened up with her grandmother, who told her it was "disgusting" she was gay.
Balding said the comments came after her homosexuality was made public when a photograph appeared in a newspaper of her with her partner, Alice Arnold, a former newsreader, at a film premiere.
Balding's parents, who already knew she was homosexual, told her she had to tell her grandmother after the photo's publication.
Appearing on BBC Radio 4's Desert Island Discs, she said the experience was "kind of weird".
She told presenter Kirsty Young: "I said 'Grandma, I need to talk to you' and she said, 'Yes I should think you do'
"I said, 'Have you seen the paper?' and she said 'Yes and I think it's disgusting'.
"I said, 'What do you mean? The invasion of my privacy or my lifestyle choice' and she said, 'Both', and I didn't talk to her for about six months after that which was pretty difficult."
She also said she would not boycott the 2014 Winter Olympics in Russia over its gay rights record, insisting her going was "the right thing to do".
Gay rights campaigner Peter Tatchell said recently the best thing she could do to "show solidarity with gay Russians" was to present the BBC's coverage "as an openly lesbian woman".
However, she added that she had declined to attend the Open golf tournament at Muirfield in Scotland last summer, in protest at its refusal to admit women members.
Balding's disc choices included the theme from the television series The Adventures Of Black Beauty, Underworld's Caliban's Dream - which played during the lighting of the Olympic torch at the London 2012 opening ceremony - and Billy Joel's She's Got A Way, which was played at her civil partnership ceremony in 2006.