Authorities have started clearing a huge homeless encampment known as The Jungle, in the heart of California's affluent Silicon Valley.
Former residents of the camp dragged their meagre belongings out of a dense wooded area next to Coyote Creek, as bulldozers flattened their flimsy tents and plywood shelters.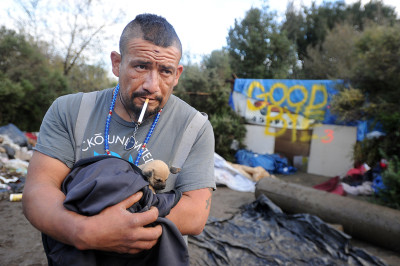 The camp had persisted at the southern edge of San Jose – just a short drive from tech giants Google, Apple, Yahoo and eBay – for more than a decade, at one point claiming some 200 inhabitants.
The encampment stands in stark contrast to the surrounding valley, a region that leads the country in job growth, income and venture capital.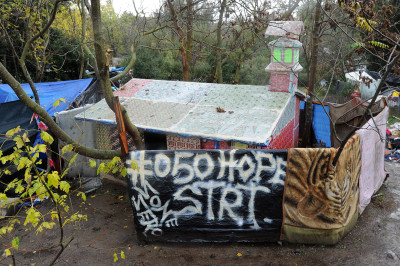 San Jose has spent more than $4m over the last year and a half to solve problems at the encampment and has housed some 135 people from the site.
City officials estimated about 60 people remained at the site when the clear-out day operation started.