Stuart Pearce believes that Daniel Sturridge and Tom Cleverley will both shine for England in the future, with the Chelsea and Manchester United men respectively showing their potential for Team GB in the Olympics.
The side were left disappointed after going out to South Korea in a penalty shoot-out on Saturday night, missing out on going into the semi-final match that could have guaranteed them a medal.
But Pearce is looking at the positives to come out of it, with the Team GB manager pointing towards Cleverley and Sturridge as England's future stars.
"I certainly think they'll be around the squad," he told Sky Sports. "The way Cleverley can handle the ball and with Sturridge's eye for goal, they're two individuals who can be in and around the senior England team. That's my opinion.
"They've both benefited from this tournament and they'll go back to their clubs, Man United and Chelsea, with something to prove."
Sturridge was able to show that he is worthy for the much coveted starting spot up-front for Chelsea last season, standing tall alongside the likes of Didier Drogba and Fernando Torres.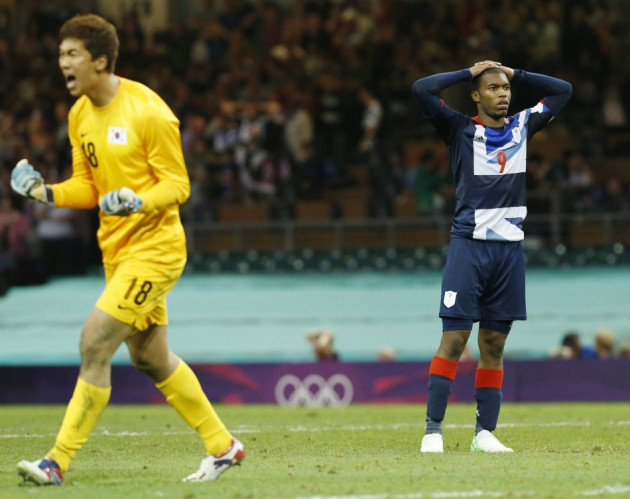 And Cleverley has done the same for United, returning from a loan spell to shine for the Red Devils, though injury problems stopped the 22 year old from showing his true potential over the course of the season.
And with their experience for Team GB, Pearce believes that the pair could be front and centre come the next World Cup in Brazil.
"The more time you spend at tournaments and the more games you play, the more experience you pick up," he explained.
"It's been a fantastic experience to be fair. The more experience these players have, the better.
"In two years' time, the likes of Butland and Sturridge could be in Rio taking a penalty or facing a penalty, so there's that experience straight away.
"It's been great for all of us and for the likes of Steven Caulker and Tom Cleverley, they've put themselves in the shop window, both for their club and for their country.
"These are just one or two individuals who have benefited from the tournament, but I think all 18 will have done in different ways."