Presumptive Democratic nominee Hillary Clinton has managed to maintain her double-digit lead over close rival Donald Trump, the presumptive Republican candidate in the 2016 US presidential race. The latest poll shows that Clinton gained a 13 percentage point lead over Trump.
The Reuters/Ipsos opinion poll, conducted between 8 and 12 July, shows Clinton extending her lead by 3 percentage points since the last week's poll. Trump had been closing the gap on the popularity charts around May, but Clinton regained her double-digit lead after the mid-June polls.
In the latest poll, 46% of the likely voters questioned said they will support Clinton in the presidential vote, while only 33% said they will support the billionaire-turned-politician; 21% of those polled said they will not support either candidate. All the polls conducted by Reuters/Ipsos so far have found more support for Clinton than for Trump, who is expected to be officially named the Republican nominee at the party's convention next week.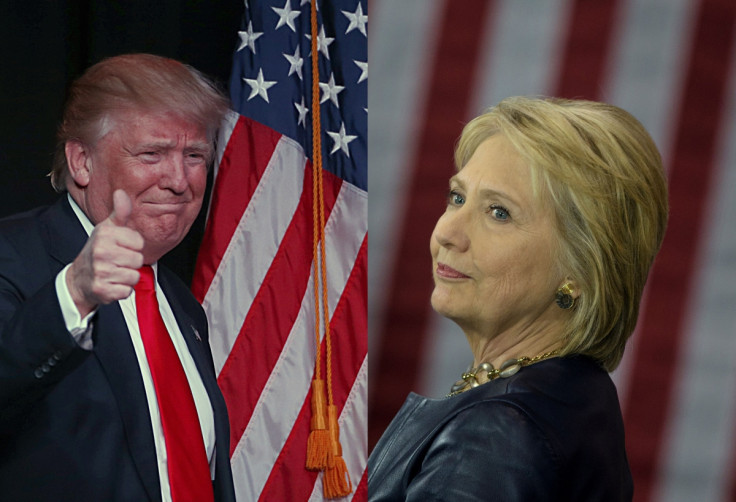 Despite Clinton being embroiled in the email investigation and criticised by her opponents for not handling classified information properly during her tenure as secretary of state, she is still seen as a potential successor to President Barack Obama. Of the 1,146 likely voters across the continental United States, Alaska and Hawaii surveyed, around 50% said they have a favourable view of her. That is an improvement from the 1 July poll that showed 46% having a favourable view of her.
On the contrary, a majority of the likely voters (60%) said they have an unfavorable view of Trump, which was a 2 percentage point rise since the 1 July poll.
The Reuters/Ipsos poll has a credibility interval or a measure of accuracy of 3 percentage points, Reuters noted.