CloudOn has announced it has closed on $16mn (£10.25mn) in Series B funding led by The Social+Capital Partnership (Social+Capital), with participation from Translink Capital and existing investors Foundation Capital and Rembrandt Venture Partners.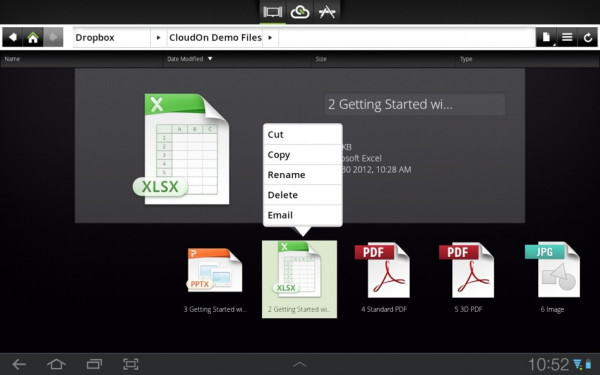 In addition, the firm announced Mamoon Hamid, General Partner at Social+Capital, has joined CloudOn's Board of Directors.
"We are excited to close our Series B and have Social+Capital join the CloudOn team," said Milind Gadekar, co-founder and CEO of CloudOn, adding, "We now have the ability to capitalize on our early success and fulfill our vision of transforming mobile productivity."
"We've been following CloudOn since their launch and are excited to see their success in the market," Hamid said. "They are addressing a growing problem in the enterprise as employees are looking to be more productive across their PC, tablets and smartphones while they are on the go. I've invested in and work closely with two disruptive companies, Box and Yammer, and see similar potential with CloudOn to bring easy to adopt and easy to use productivity software into the enterprise," he added.
The firm will utilise funding to scale business operations and develop productivity workspace is available on any mobile device. Users can use the CloudOn app to create, edit, save as well as share documents including Word, Powerpoint, Excel and Adobe PDF files. It adds support to Google Drive and Dropbox. The firm plans to expand its workspace to allow for improved group productivity.
CloudOn has partnered with Microsoft, Adobe, Dropbox, Box and Google and is expected to continue to grow its partnerships to include more apps and storage solutions into its workspace in order to create the most usable and complete mobile productivity solution on the market.
"We are extremely impressed with CloudOn's signature vision and strong executive team, which have made the company into a venerable market leader," said Charles Moldow, general partner at Foundation Capital, adding, "I have watched CloudOn grow from its infancy when Milind was incubated in the Foundation Capital offices, and have observed a consistent series of successes since. The recent funding as well as impressive international growth reinforce the company's market leadership and potential."
CloudOn is now available to download on App Store and Google Play.