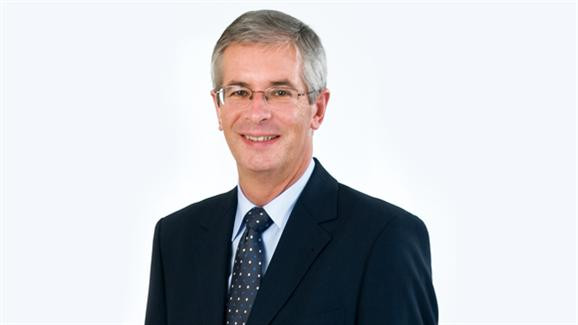 One of the Co-operative Group's longest standing former board members has hit back at some of Lord Myners' criticism that senior executives at the embattled company didn't know what they were talking about.
In an interview with The Guardian newspaper, Ben Reid said Myners' remarks that the board was more interested "in talking about fairtrade bananas" than knowing the basic difference between debit and credit was "rude."
"How rude is that? I don't know anyone who talks about a debit and a credit any more. It's not the case that people didn't understand what was income and expenditure," said Reid, The Midcounties Co-operative's CEO, which is the biggest independent retail co-operative firm.
"I'm not asking them to do a set of accounts. They are presented with management information and understand the numbers. But can they effectively marshal an argument to deflect a dominant chief executive? That is a different matter altogether," added Reid, who stepped down from the Co-op Group's board this month.
Recently, Lord Myners, the man charged with helping to overhaul the Co-op Group, said the ethical company's board was "manifestly dysfunctional" and called for the dismantlement of the current set up.
In his independent review of the 150-year old organisation, Lord Myners said Co-op should cut the number of people on its board and strengthen its level of business acumen. However, Lord Myners shockingly quit his role last month and only weeks after the chief executive Euan Sutherland stepped down at the "ungovernable bank".
Lord Myners said the board was likely to reject his proposals and specifically that Reid had threatened to block his reforms.
"I think a lot of what Myners said made sense, but I wish he had used a different tone of voice and been more respectful to people who had given up a lot of time and effort, even if he thought some of it was misplaced," said Reid.
"At no point was I trying to block him. I said you need to take account of our views and that it can't be one person, one vote across the whole piece because what does that leave for the independent societies? That has got turned into me blocking him."
Reid said that while he his own Midcounties Co-op had totted up £1bn in sales, his previous presence on the Co-op Group's board threatened the mutual firm's success.
"I'm very saddened. The stress levels were massive," said Reid.
"The value we have lost we inherited from our forebears. I don't think they would be very happy with us."