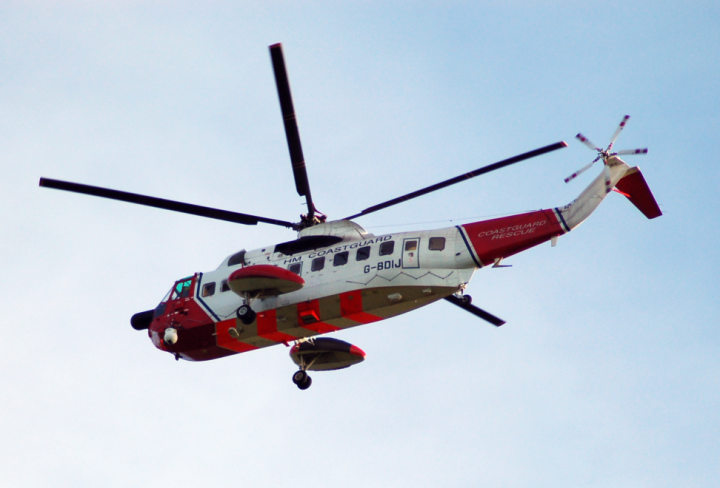 The coastguard and the RAF Sea King are not expected to resume search for two missing fishermen in the North Sea.
The Maritime and Coastguard Agency (MCA) said: "Unless further information is forthcoming it is unlikely that the search will resume. The Marine Accident Investigation Branch has been informed."
The Fraserburgh-registered vessel named Ocean Way was last heard from about 100 miles east of Farne Islands, the Humber Coastguard said.
An RAF rescue helicopter is at the scene. Three of the missing people have been airlifted to hospital, where one of the crew members was later pronounced dead; two of them are still unaccounted for.
The MCA said they could not discover "any sign of the two missing people".
The trawler is believed to have been sailing from North Shields in Tyne and Wear.
A Humber Coastguard spokesperson said: "We are having a briefing this morning about what to do next. It appears the vessel has sunk. It remains unknown why this has happened. We still have two crew missing."
The four crew members were Filipino while the skipper was a Briton.
"This is a terrible tragedy and my thoughts are with the loved ones and friends of the crew. This tragedy will be felt by all fishing communities and is a horrible reminder of the dangers our fisherman face, day in day out, to bring fish to our tables with many paying the ultimate sacrifice," said Scotland's Fisheries Minister Richard Lochhead.