Codename Citicoin: Banking giant built three internal blockchains to test Bitcoin technology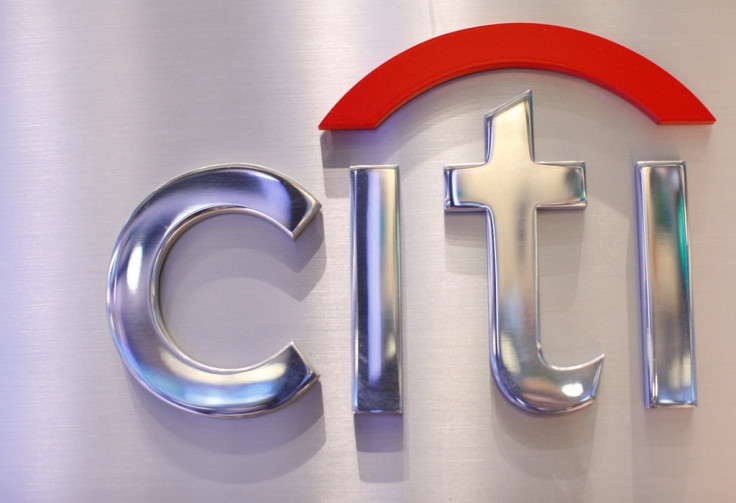 Citigroup, the global advisor of multi-nationals and governments, has been using its scale and reach in some surprising ways, such as conducting transactions on mobiles without bank accounts in Kenya, and developing blockchains within the bank and test-coins to run across them.
Ken Moore, head of Citi Innovation Labs told IBTimes UK during a technology briefing that the bank has been looking at distributed ledger technology for "the last few years" and has amassed a skilled team.
They have constructed three blockchains and a test currency to run across them.
Moore said: "We have up and running three separate systems within Citi now that actually deploy blockchain distributed ledger technologies. They are all within the labs just now so there is no real money passing through these systems yet, they are at a pre-production level to be clear.
"We also have an equivalent to bitcoin up and running, again within the labs, so we can mine what we call a 'Citicoin', for want of a better term. It's in the labs, but it's to make sure we are at the leading edge of this technology and that we can exploit the opportunities within it."
IBTimes asked if the bank had filed a patent on the technology behind Citicoin.
"No," replied Moore, adding that much of what they have been doing has been open-source.
"Most of our efforts have been focused on payments; trade probably being a second runner," he continued.
Citi has been exploring payments in a cross border capacity, as well as the regulatory environments across various jurisdictions, with a view to how transactions that have taken days can be done in seconds in a very transparent way.
"Because we are a global network, a global bank, we can look for opportunities to use this technology to move money from country to country - country A to country B, across our network."
There is also the potential to eliminate counterparty risk. The bank has been examining use case scenarios where a large bank like Citi can transact with smaller local banks without worrying about risk or requiring cash collateral and performing immediate FX transactions.
Citi's innovation culture is seasoned. Like many big banks, it is now operating more like a venture capital funder in the fintech space. To achieve better results it is speeding up its capital injection capacity.
"Rather than yearly funding cycles we are working on a 90-day cycle - so from a yearly to a quarterly funding cycle to give enough economic oxygen to these teams," said Moore.
He said the bank is talking to governments and regulators to predict an "end state", and the potential of either a blockchain distributed ledger network popping up internationally, or even "the opportunity to create a state-backed digital currency within the Bitcoin Revolution in a number of different countries".
Moore said the bank's wide ranging work in digitalising payments and transactions spans five large domains of which blockchain is just one. In respect of distributed ledger, he said that rather than looking at 40 or 50 different companies, Citi has focused "significant" efforts on four or five.
Citi has a global network of innovation labs which reflect its geographic footprint, with labs in Tel Aviv, Dublin, Singapore and a venture capital outfit based in Paolo Alto. The bank said it was also in the process of creating new labs on the consumer banking side to add to the two it already has: one in Blue Ash (the Ohio base of Citigroup's information technology activities) and one in Singapore.
Transactions without bank accounts
Many big banks are talking innovation and labs these days. Crypotocurrency advocates like to shoot them down by invoking the billions of unbanked people who have a mobile phone and connection to the internet – a phenomenon which is expected to now gather huge momentum and circumnavigate banking as we know it
However, the Citigroup Treasury and Trade Solutions team surprisingly provided evidence of how it intends to progress into a realm devoid of bank accounts.
Ireti Samuel-Ogbu, managing director, Payments and Receivables EMEA, explained how Citigroup partnered with Safaricom, the largest mobile network operator (MNO) in Kenya to allow transactions to happen using just a mobile phone.
Kenya reflects an African demographic of about 40% of the population holding a bank account, contrasted with 70% to 80% mobile penetration.
Samuel-Ogbu said: "The problem in Kenya was that multinationals and NGOs needed to make payments in remote locations and the only means of doing that was cash. We were able to partner with Safaricom to enable us with our banking platform to make an electronic funds transfer - which is normal for a banking platform - but to also enable payment into a mobile phone.
"So it meant that a customer could send us a file and one part would go off to the local clearing house and the other bit of the file would end up being credited to a mobile phone through partnership with Safaricom.
"You don't need a bank account. It goes straight into the mobile phone, it goes into a wallet."
Samuel-Ogbu added that Nigeria is another place which has become disruptive, technologically speaking, by virtue of the fact it has been late to market.
Nigeria launched something called a Payment Vision 2020 which is about digitising the whole payments space, anchored in muscular levels of interoperability.
She said the local Nigerian equivalent to bacs or chaps is connected to all the mobile network operators, and you send a transaction into a clearing environment, you can either settle into a bank account or a mobile phone.
"It's not as easy in other countries to solve the interoperability challenge. It's very difficult to get MNOs and banks on the same platform because the central banks think of MNOs being regulated by telecoms regulators, while banks are regulated by central banks. They were able to get over those sorts of problems in Nigeria.
"We see it as a phenomenal innovation," said Samuel-Ogbu.
© Copyright IBTimes 2023. All rights reserved.