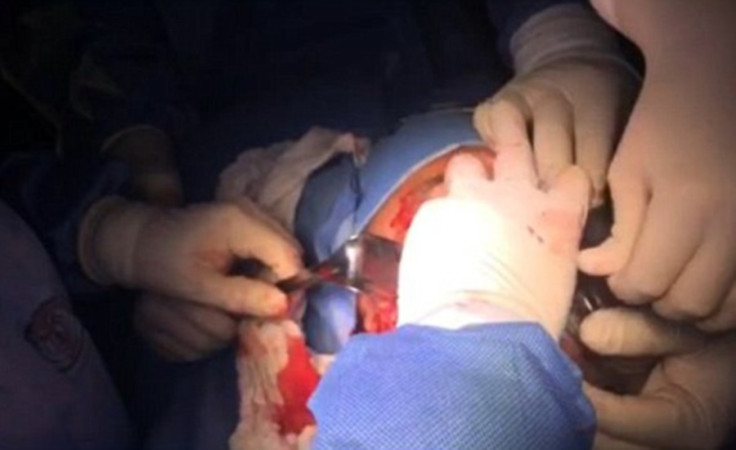 A soldier in Colombia underwent high-risk surgery in a car park after he got a live grenade embedded in his face. Skilled surgeons were given the task of removing the explosives embedded in Luis Eduardo Perez Arango's skull after a military accident in the capital city Bogota.
The operation was conducted by surgeons outside the military hospital amid fears it could detonate at any second, killing everyone involved. They had set up a temporary operating theater in the car park of the hospital far away from anyone else.
The authorities are still to discover what exactly how a live grenade became lodged in the face of the soldier.
Surgeon William Sanchez, said according to the Daily Mail: "It was a decisive moment, logically one of stress and uncertainty, but there was no other option than to push on to save the life of the patient, even praying and asking God not to let a bigger tragedy happen."
Sanchez also told how the medical team conducted the operation with extreme caution, adding: "We now have an established protocol. We logically did it outside the hospital, because if it were to activate it, it needed to be somewhere it would have the least impact."
The South American country has faced intense guerrilla conflict, for nearly half a century, the longest-running in the continent. Although the peace talks between the government and the rebel group were initiated in November 2012, a comprehensive conciliation deal remains elusive.