Colombia has ordered an investigation into the deadly landslide that hit the country's Mocoa city on Saturday (1 April).
The probe will look into whether authorities properly enforced building regulations and planned for such natural calamities, the BBC reported. The national comptroller, Edgardo Maya, who ordered the inquiry, said on Wednesday (5 April) that the investigation's goal is not to punish anyone.
"What good does it do to punish people now, after [so many] deaths?" he said.
A separate inquiry team has also been set up to look into the roles of the town's Mayor Jose Antonio Castro, regional governor Sorrel Aroca and their predecessors.
Saturday's landslides came after a night of heavy rains, which raised the water levels of the Mocoa River and three tributaries, sweeping away entire neighbourhoods.
The death toll in the disaster has now reached 293 as rescue agencies continued their search for more than 300 people still missing.
"Unfortunately, the number of people who lost their lives in the tragedy continues to rise," President Juan Manuel Santos said, addressing the nation.
The president has declared an "economic, social and ecological emergency" in the wake of the tragedy. He said his government planned to spend 40,000m pesos ($13.9m, £11.1m) towards "addressing humanitarian priorities". Around 2,700 residents were being housed in shelters, he added.
According to the Red Cross, Mocoa was home to around 70,000 people, of which about 45,000 people were affected by the disaster.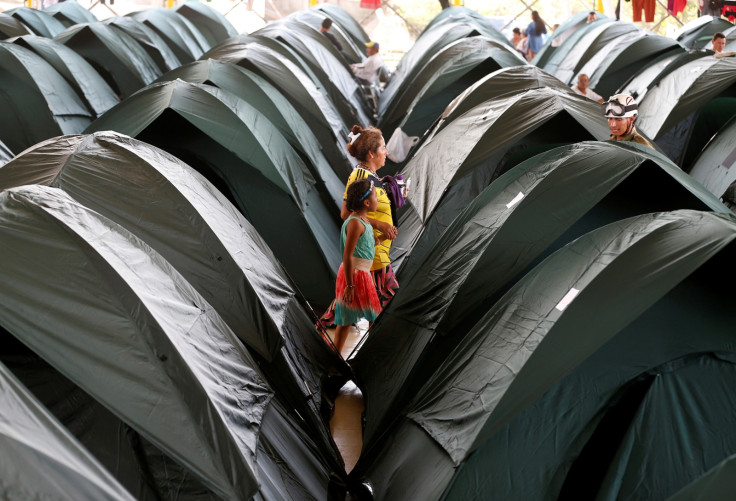 President Santos and his government have been criticised for the slow response to the disaster and lack of planning that apparently led to it. However, the leader has defended his administration, saying relief efforts were quickly provided to people hit by the disaster.
The president has also blamed climate change caused by richer countries for the devastation.
"Rich countries are the ones that have created climate change more than poor countries. All the world is vulnerable to climate change, but a country like Colombia is especially vulnerable because of our geography and location," he said.