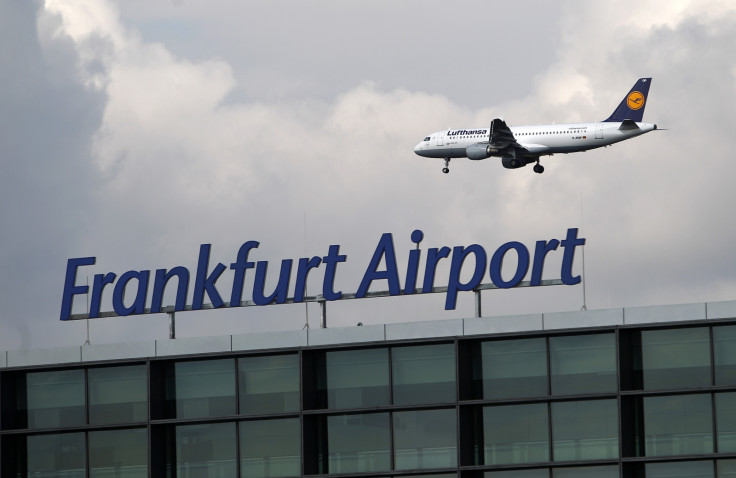 A Colombian woman has been arrested at Frankfurt airport after being discovered carrying 1kg (2.2lbs) of cocaine sewed inside her breasts. The 24-year-old was rumbled when customs spotted the fresh operational scars just below the woman's bust when they conducted a strip search on 24 February.
The woman has since admitted carrying the drug, which derives from the Coca plant native to South America, and was said to have been in severe pain when she was arrested. She was sent to a local hospital where the two 500g stashes of cocaine were removed from both breasts.
The drugs were placed in her body during a "hastily arranged" operation and were covered in plastic when they were removed. A kilogram of cocaine is said to have an estimated market value of €200,000 (£155,000) in Germany. Police in the country believe the narcotics were destined for Spain.
"This is the first case in Germany in which drugs have been smuggled in this fashion," said spokesman Hans-Juergen Schmidt according to the Express. Customs agents at the airport were said to have been shocked by what they said was amateurish surgery conducted on the woman.
Schmidt added that he believes the ruthless drugs smugglers who put her up to the trip were: "completely indifferent to human life and the life-threatening conditions of their drug carriers". The woman who remains anonymous under German law told customs that she has three children in Colombia where she worked in the agriculture industry. She will now be charged with drug trafficking and faces a custodial sentence.
The unusual drug haul is not the first time that smugglers have disguised breast implants for illegal drugs. In 2013, a 48-year-old woman, also from Colombia, was stopped at the Madrid airport with £71,000 worth of cocaine hidden inside her breasts.
Drugs are typically carried inside balloons, condoms or cling film, with the mules using dangerous levels of diarrhoea medication to prevent them needing to use the toilet during their journey. Many will also starve themselves for days on end before travelling to Europe.