A woman has been jailed for seven years for trying to smuggle high-purity cocaine worth £1m ($1.5m) into the UK hidden inside toiletries. Myrtle McCreath, 53, was arrested at Glasgow International Airport after arriving on a flight from Sao Paulo, via Amsterdam.
During a search of her baggage, Border Force officers found about 50 containers of face cream, Scooby Doo-branded talcum powder and other toiletries. Inside there was 7.8kg of cocaine.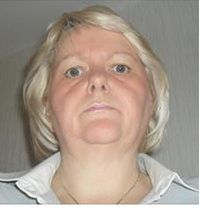 McCreath, of Ayre, denied any knowledge of the huge quantity of drugs, telling investigators from the National Crime Agency (NCA) that she had been in Brazil for a week on holiday. But messages found on her mobile phone showed she had been given a suitcase to carry back to the UK, and was due to hand it over in Manchester.
Officers also discovered she had been paid €1,000 (£707) just days before travelling, and had been paid a similar sum for a return trip to Australia via China a few months earlier.
Arrested in February 2014, she was found guilty of importing Class A drugs following a trial at Glasgow High Court in October 2015. On 2 December, she was sentenced to seven years in prison.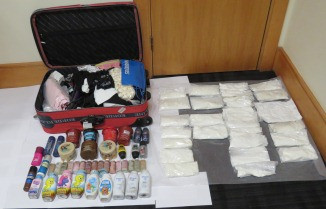 John McGowan, from the NCA, said: "This was a substantial seizure of high-purity drugs with a potential street value of almost £1m. Had it not been seized I've no doubt it would have ended up being sold on the streets of the UK. Using individuals like Myrtle McCreath is a common tactic for the organised crime networks involved in this illegal trade, which is why we are working with law enforcement partners such as Border Force to do all we can to disrupt and bring them to justice."
Murdo MacMillan, head of Border Force Scotland, said: "This case should serve as a warning to anyone tempted to try to smuggle drugs. Our officers will catch you and you will face prison. In making this seizure, Border Force officers at Glasgow have taken a significant quantity of cocaine out of circulation and prevented it from reaching the streets."