Hundreds of Colombians have been fleeing Venezuela, wading across the River Tachira with fridges, mattresses and bed on their backs. Venezuela says it is cracking down on paramilitary and smuggling gangs active along the border but the families fleeing said they had nothing to do with crime.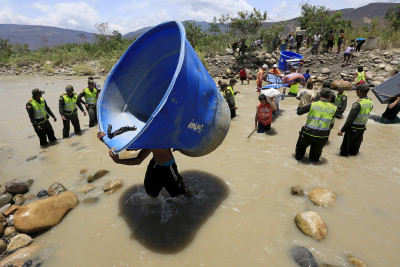 The Colombians, many of whom have lived in Venezuela for years, said they were abandoning their homes after they said they were given 72 hours to pack up and leave by Venezuelan security forces.
Most of the refugees have lived for years in Ernesto Guevara, an extremely poor Venezuelan border village, or other nearby settlements, but they were forced to leave after Venezuelan authorities marked their homes with a 'D' for 'demolition' over the weekend.
"This is like when the Jews' houses were marked with stars in Germany," said Maria Velazco as she helped Colombian friends living in Ernesto Guevara pack up their things.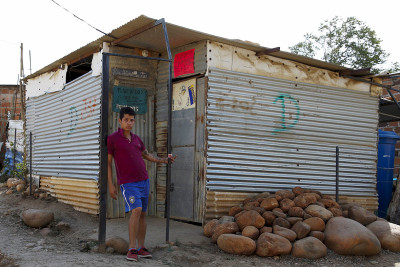 Venezuelan President Nicolas Maduro has blamed many of recession-hit Venezuela's problems on Colombians.
He said he was forced to act to protect communities from violent mafias who he says smuggle goods purchased in Venezuela at ultra-low prices and resell them for huge profits across the border, further emptying already barren supermarket shelves.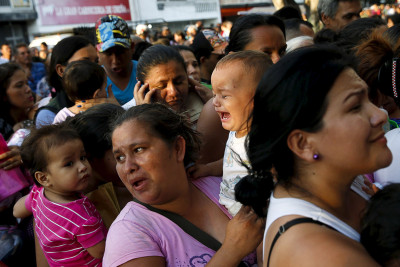 The socialist leader also said he was acting to defend residents along the border after gunmen he claimed were paramilitaries linked to former Colombian President Alvaro Uribe shot and wounded three army officers on an anti-smuggling patrol.
Uribe has repeatedly denied links to paramilitaries or killings in Venezuela, saying such allegations are attempts by Maduro, who he calls a dictator, to distract attention from that country's deepening economic crisis as elections loom in December.
Tensions between the South American countries spiked to their highest level in years after Maduro closed a major border crossing and declared a state of emergency in six western cities. Maduro said the normally busy Simon Bolivar international bridge would remain closed until Colombian authorities do their part to bring order to the porous border, an area long plagued by violence and drug-trafficking.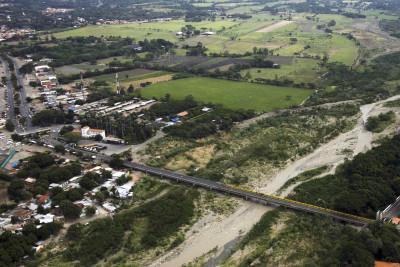 Venezuela's roughly five million Colombians are grappling with whether to stay on in the crisis-hit country. Many were economic migrants lured by an oil-fuel boomed that earned the Opec country the nickname 'Saudi Venezuela' in the 1970s, while others fled Colombia's guerrilla war.
As the socialist-led Venezuelan economy deteriorates, however, thousands have already packed their bags to return to Colombia and leave behind severe shortages of medicines and meat, unchecked crime and economic inflation.