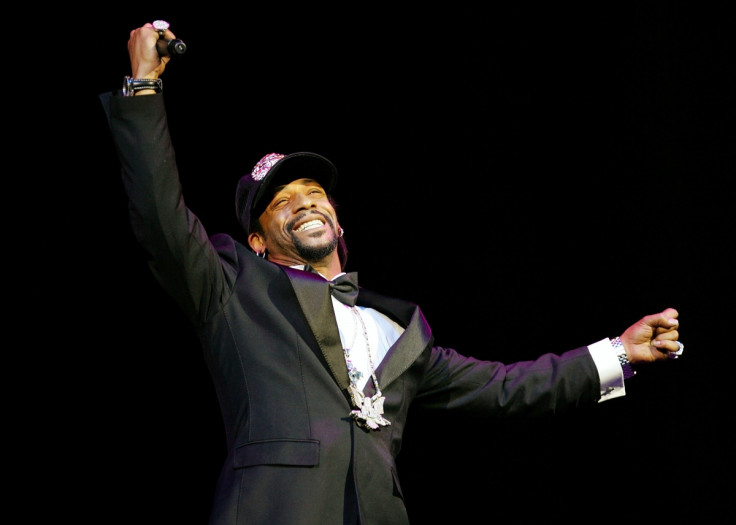 Katt Williams seems to find himself in jail more often than not. This time around the comedian was charged with battery after punching a store attendant during an altercation.
Sergeant Kevin Holbrook of the Gainsville Police Department said they saw Williams outside the Leslie's Pool Supplies store "lying on the ground with his hands behind his back as though he was ready to go to jail". A 911 call had been made after the Friday After Next actor threw a pair of goggles at the store employee and then walked behind the counter where he punched him.
When asked what caused the altercation, Williams refused to explain and instead asked the police to question the attendant instead. Later, he did open up about the incident, claiming the man subtly hinted that he was a criminal before using racial slurs.
"He used the N-word on the last day of Black History Month," he explained in a video interview with TMZ. "He thought that when he was having a conversation with me that I was in his pool store to rob it," he said. "When I put 30 items on the counter, he then thought it was just a ploy to distract him."
Williams claimed he put $1,500 (£1,074) worth of $100 bills on the counter to show the attendant that he wasn't planning on shoplifting. The store employee allegedly picked up the cash and put it in his pocket.
When the actor-rapper asked for his money back, the man said while he was new to the job, he didn't care about losing it and wanted Williams to leave. "I said, 'I can't get out of the store without my packages or without my money'," Williams recollected. "He said, 'Oh, you can get out the store, or you can go to jail'."
While Williams didn't deny that he punched the man, he explained that it was by choice that he exited the store and waited for the authorities.
Referring to himself in the third person, he said: "So Katt Williams did what Katt Williams had to do as a black man that is self-employed. And Katt Williams went out to the middle of the street and assumed the position so that the hard-working police officers that ran up on him with nine police cars and guns drawn understood that they weren't dealing with a criminal."
Hall County sheriff's deputy Nicole Bailes in an email said Williams faces a misdemeanour battery charge and was being held on a $5,000 bond.
Williams has been arrested more than 10 times and has also been at the centre of court cases, one of which involved assaulting a tractor driver.
Katt Williams versus Kevin Heart
A day before his arrest, Williams resurrected his attack against fellow comedian Kevin Heart when he posted a video in which he referred to the Ride Along actor as a puppet and challenged him to some sort of a showdown.
"l seen your stuff on social media, boy boy. I know what you do. But you do it for play play," he said in the video. "I got a show in your hometown, in Philly. I'm filming my special there. On that stage we can put whatever you want. A full-court basketball court, a boxing ring, two microphones for a rap cypher. Or you can get your ass dusted in comedy up on that stage. But it's $1 million each for each one. That's five million dollars."
We're still not sure what the challenge entailed but Williams did have one request: "I be bringing mine in cash, Mitch. And since you not a puppet, don't bring no white people with you then."
He had also slammed Hart during a stage performance at a stop during his ongoing Conspiracy Theory tour. The Get Hard actor, however, decided to respond indirectly with an Instagram photo of himself with Chris Rock and Dave Chappelle at the Oscars.