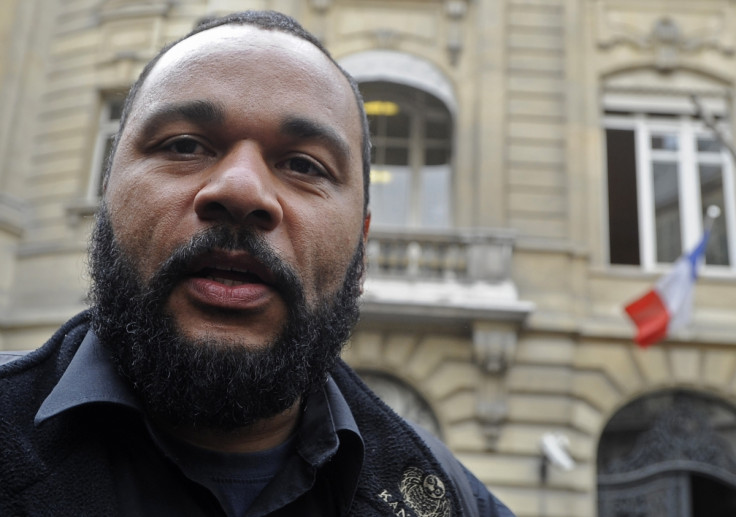 Dieudonné M'bala M'bala, tagged as a controversial French hate-speech' comedian has been denied entry into Hong Kong where he was scheduled to perform in two shows. The comedian was put on a plane back to Paris on 27 January after being detained by immigration officials on his arrival at the Hong Kong International Airport the same day.
He had arrived from Bangkok after performing at a trouble-free show in the Thai capital, South China Morning Post reported. It said the move to bar the comedian came after high-level diplomatic interventions by both Israel and France.
Both countries had warned that his planned shows at a Cyberport venue could have led to disorder and "even violence" if they were allowed to go ahead. An Immigration Department spokesman declined to comment on individual cases. But he did say: "We are committed to upholding effective immigration control by denying the entry of undesirables."
Dieudonné has convictions for inciting racial hatred through his anti-Semitic jokes and comments. Although he has insisted that he is simply anti-establishment, he has not distanced himself from groups and individuals who have posted photographs of themselves doing the quenelle outside synagogues, Holocaust memorials, Jewish schools and even at the Nazi death camp at Auschwitz in Poland.
The quenelle is a gesture created and popularised by Dieudonné. He first used it in a 2005 sketch about French secularism and it has since been used in a wide variety of contexts, mainly as a gesture of anti-Semitism. The International League against Racism and Anti-Semitism has described the gesture as "an inverted Nazi salute representing the sodomy of the victims of the Holocaust.
Dieudonné who describes himself as anti-Zionist and not anti-semite, has said that the quenelle is a humourous anti-system gesture and has nothing to do with antisemitism. The comedian's son, Merlin M'bala M'bala told South China Morning Post that his father had been told entry into Hong Kong was denied for "immigration reasons."
Speaking from France, he said: "They didn't explain more. It seems the immigration officers were aware of his arrival and were waiting for him. Dieudonné wanted to enter as a normal French citizen that has always wanted to visit Hong Kong, which was part of the reason he came."
Local organisers of Dieudonné's show said around 300 people were to have attended the show over two nights.