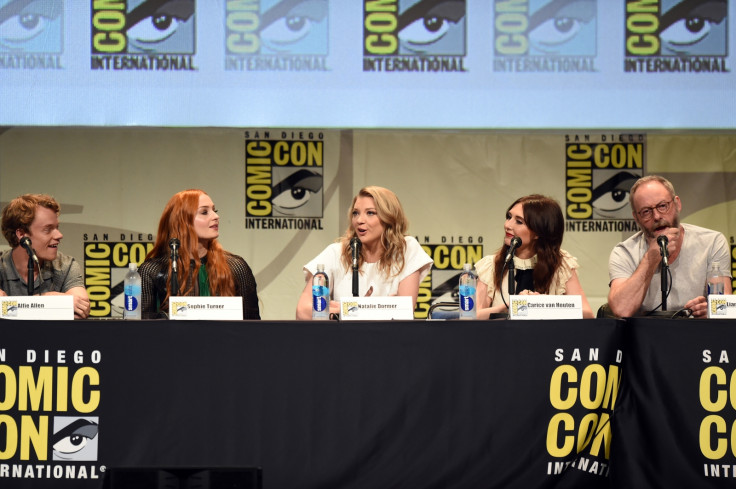 While Comic-Con panels usually concentrate on getting fans excited for what is to come in the future of their favourite movie franchise or television, the Game Of Thrones gathering took a different approach as it treated fans to (seriously) old footage, rather than new stuff, showcasing some of the panel's audition tapes for the epic fantasy show.
For a few minutes between discussions, the stars on the panel had no choice but to sit back and watch how they first saw their characters and how they portrayed them way before some of their names were made by those very roles.
During the clip, Carice van Houten who plays Red Woman Melisandre, can also be seen on the short snippet chock full of casting demos, dramatically spouting some of her character's lines before stopping, uncharacteristically grinning and declaring "I f****d up".
The reel also reveals Gwendoline Christie, who plays Brienne Of Tarth, running through her lines, simply sitting in front of a white wall with her camera close to her face, as well as Nathalie Emmanuel (Missandei), Liam Cunningham (Davos Seaworth) and Natalie Dormer (Margaery Tyrell) all doing the same.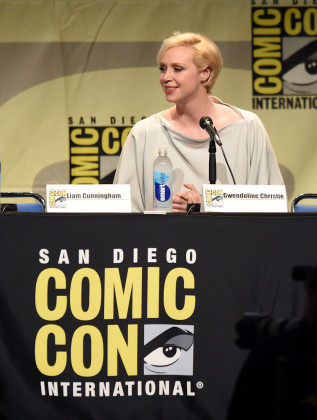 But undoubtedly the highlight was seeing Scottish actress Rose Leslie, best known for portraying wildling Ygritte in both the third and fourth season, muttering one of the most quoted lines from the show "You know nothing Jon Snow" for one of the very first times.
However, listen out for her accent – not quite North Of The Wall sounding but rather like something best heard in Downton Abbey.
For 2015, the panel has caught specific media attention for being overly secretive during the event and speculation has mounted as to why that could be.
Now the series has caught up with George R.R Martin's novels, it seems feasible the cast would not necessarily know what lies in store for their characters, however, the show's creators have always been notoriously known for tip-toeing around spoilers at any press event.
"To be perfectly honest, honey, a lot of us here at the table are in the same position as you guys and I don't have an effing clue what will happen," Dormer admitted.
Not only did they fill time with old auditions and avoiding talking about the next season, the famous faces also talked about the recent season five, which featured many shocking moments.
Whilst Game Of Thrones kept it simple, audience members in Hall H who waited for other huge titles on alternative days were treated to the likes of never-before-seen footage of DC Comics' eagerly awaited Suicide Squad and Ryan Murphy revealing the names of his characters in the upcoming fifth season of American Horror Story.
Heck, the Star Wars: The Force Awakens attendees were even lead outside of the convention centre by stormtroopers ahead of a firework spectacular and a secret concert played by the San Diego Symphony.