If you own an HTC Vive or Oculus Rift virtual reality headset and love pixelated 90s shoot-em-ups, we've got just the thing for you.
Compound is a retro-themed FPS inspired by the classic shooters of yesteryear, filled with guns, robots and faceless enemies intent on your demise. In the game, the player can wield a variety of weapons by using the HTC Vive's handheld controllers.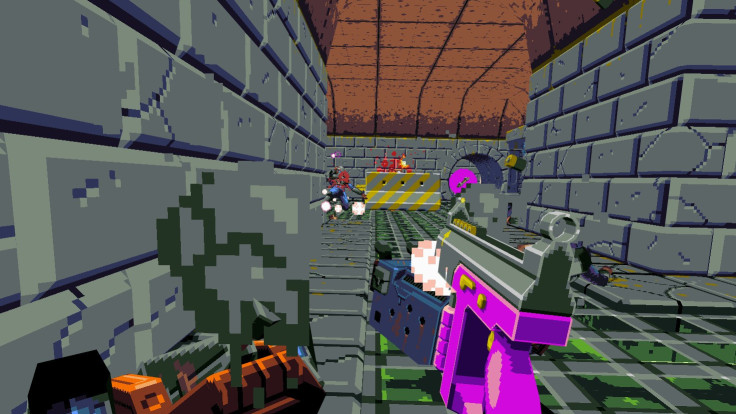 The game is described as a "VR hobby project" by developer NotDead, who claims to have drawn artistic inspiration from titles such as the grandfather of the FPS genre, 1992's Wolfenstein 3D.
A demo of Compound is now available on Valve's StreamVR store. While it was designed for the HTC Vive, users have also managed to get it running successfully on Facebook's Oculus Rift headset.
NotDead points out that the gameplay represents an early prototype and as such still has its fair share of bugs. Nevertheless, this charming, neon-tinged shooter is already has us brimming with nostalgia and NotDead has promised a fully "fleshed –out" title later down the time, including "a large number of items, weapons, enemies and characters".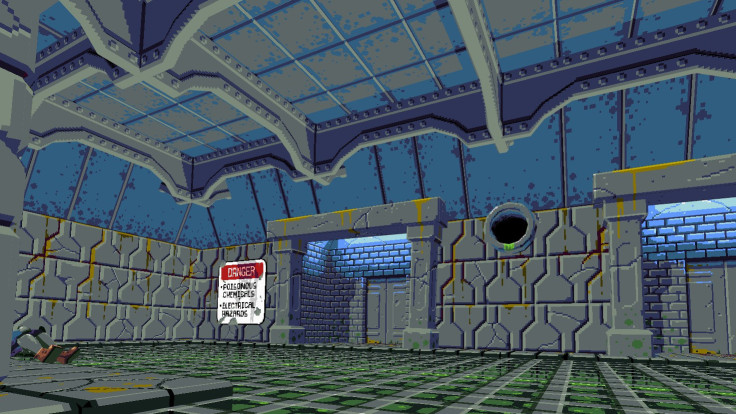 We're crossing all our fingers and toes that we won't be waiting for too long. For more information about the project, check out NotDead's development page.