Facebook-owned Oculus has decided to slash the prices on its virtual reality Rift headset and Touch motion controllers by $200 in an effort to spur sales and draw more people to VR.
On Wednesday, the company announced that the Rift headset and Touch controllers will now cost $598 in the US (£598 in the UK) for both, down from $798 (£738).
The price of the individual Rift will also drop from $599 to $499 (£499 in the UK) while its Touch motion controllers will now retail for $99 (£99), down from $199. The Oculus Sensor will now cost $59 (£59).
"After launching VR into a hype cycle generated outside of the industry, we've recently seen some of those same voices shift to predictions of VR doom and gloom," Oculus VP of content Jason Rubin wrote in a blog post.
"We believe these stories are as overblown as the initial hype, and we still believe in VR's unlimited long-term potential. Today we're taking a material leap forward thanks to two things: price and timing.
"VR is going through the normal adoption cycle for new pieces of technology. We saw hype into launch, facing impossible expectations, and we will eventually break out with the "hockey stick" of mass adoption."
He noted that console virtual reality headsets are outselling VR systems based on PCs due to the price. VR headsets based on smartphones sell even better than Console VR and PC VR.
Rubin said the lower entry price will help draw customers to PC VR as a faster pace.
"This price drop was as inevitable as it is beneficial," he said. "This is how the technology business works."
Last month, Business Insider reported Facebook is closing around 200 of its 500 Oculus VR pop-up demo stations at Best Buy locations around the US due to "seasonal changes."
Rival VR firm HTC'c Vive said it will not be reducing the price of its own system in response to Oculus' announced price cut.
"We don't feel the need to cut the price of Vive, as we've had incredible success, and continue to see great momentum in market, Vive spokesman Patrick Seybold said in a statement, Reuters reports.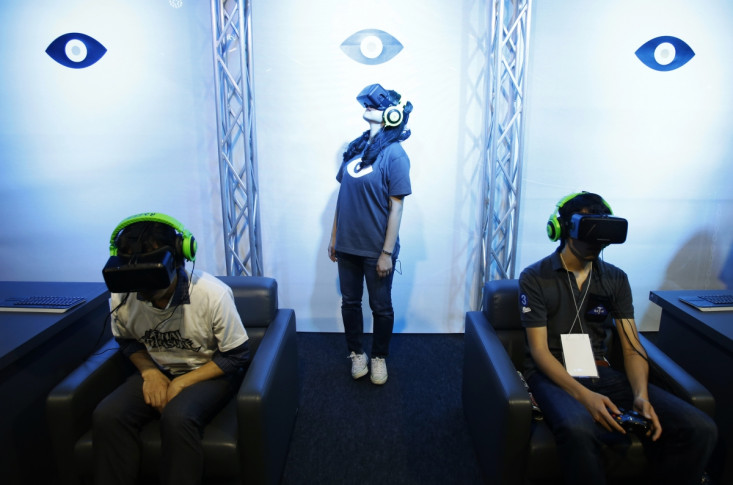 The announcement comes after Sony recently revealed that it has sold 915,000 PlayStation VR headsets in the four months since its launch in October. While the PlayStation VR requires a PS4 console to function, Oculus Rift and HTC Vive headsets require an expensive, high-powered PC to run.
The New York Times, citing figures from research firm SuperData Research, reported the HTC Vive sold around 420,000 units while the Oculus Rift sold an estimated 243,000 headsets by the end of last year. The VR rivals have not officially revealed their sales numbers for their own headsets yet.
In 2014, Facebook bought Oculus for $2bn as part of CEO Mark Zuckerberg's plan to focus on platforms that enable new kids of richer, entertaining and immersive experiences.
In January, Zuckerberg said the social media giant will have to likely invest over $3bn in the next decade to achieve its goal of bringing a good virtual reality experience to hundreds of millions of people.
In terms of VR content, Rubin said he is often asked the question: "What's the killer app going to be and when does it arrive?"
"I always give the same answer: No one could have predicted that Mario or Halo would be the definitive games in their era," Rubin said. "Nobody could predict how loved they would become or how big an impact they would have in pushing their respective hardware platforms forward. They were the right games, at the right time.
"I can't say for sure that this year's line-up is going to have VR's World of Warcraft or GTA, but with every new release, and with every new discovery, VR gets closer to finding its killer app."