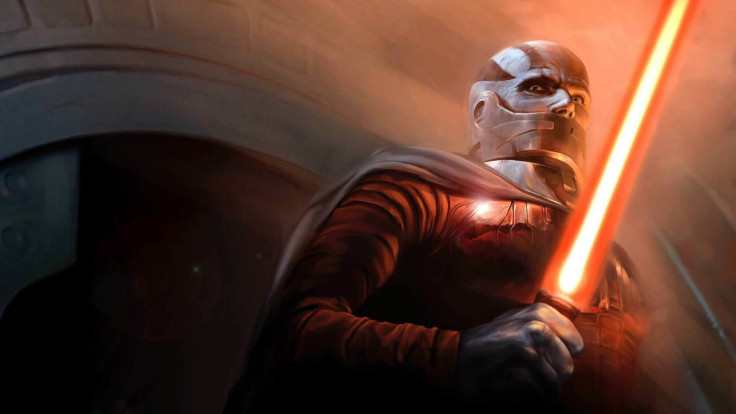 Update: Liam Robertson has now downplayed his own comments, telling Kotaku: "Going to hold my hands up here - I think I just misheard some of the Austin stuff when I was talking on Skype, so I may have misspoke there."
Kotaku's Jason Shreier, whose track record with insider information is proven, says the idea that BioWare Austin were playing around with KOTOR is outdated and a project was never green lit. Instead, he says the Austin team is working on BioWare's new IP.
Original story: BioWare Austin is reportedly working on bringing back its beloved Star Wars: Knights of the Old Republic role-playing series in some form, as part of EA's plans for the Star Wars license it acquired from Disney and LucasFilm in 2013.
BioWare is one of several EA studios working on Star Wars games, including EA DICE, which is currently working on Star Wars Battlefront 2, Visceral, which is working on a third person action game, and Respawn Entertainment.
The news comes from Liam Robertson, a journalist best known for his work with the Unseen64 and Did You Know Gaming?
On his podcast, which is available to backers of his Patreon, he says: "I've learned now that [BioWare Austin is] pretty much now exclusively working on Star Wars games and they're going to be doing that for the indefinite future.
"What they're currently working on right now – and I have this on good authority – is a sort of remake/revival of Knights of the Old Republic. I don't know when this is set to come out, but it has been in development for a little while now."
Robertson goes on to say that this may not mean a game bearing the Knights of the Old Republic name, but instead something based on KOTOR's structure.
"I don't really know how that game will end up," he says. "I've heard that it isn't exactly a remake anymore, but it started as a remake/revival. Now it's kind of going from that blueprint in sort of its own original thing. I guess we'll see what that turns out to be, but they are prototyping it right now.
"I think this is sort of like wiping the slate clean," he said. "I think this is going to embrace the new Star Wars universe lore because Knights of the Old Republic was sort of just pushed into the expanded universe, the Legends canon of Star Wars."
Knights of the Old Republic and its sequel were released in 2003 and 2004. They concerned the history of the galaxy roughly 4,000 years before when the original trilogy of films are set. The events of the KOTOR games were once considered canon, prior to Disney's purchase of LucasFilm, which lead to the new series of films and the resetting of the series' lore.
BioWare Austin is one of BioWare's three studios, all of which are working on different projects. Montreal recently released Mass Effect Andromeda, and will be continuing to support that release, while Edmonton – the main studio – is working on a brand new IP.
Robertson also discussed this new IP, which you can read about here.
For all the latest video game news follow us on Twitter @IBTGamesUK.