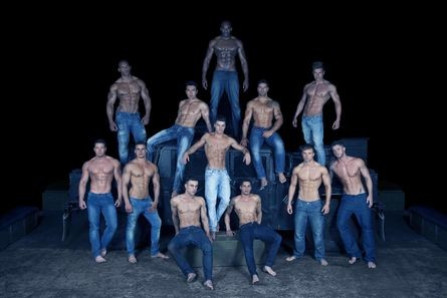 An increasing number of women are visiting male strip clubs and filmmakers have gone behind the scenes to hear the "confessions" of the male strippers who work at them.
The Channel 4 First Cut documentary looks at the lives of the Dreamboys, the biggest male stripping agency in the country.
The troupe is led by David Richards, a former stripper himself who claims to know what women want.
In the film, he is searching for new strippers, or "fresh meat", and meets potential candidates as well as regular staff. He reveals much of their day-to-day lives - such as the use of a special pump to get them ready for the night.
Richards said he wanted to create a group of men that had a boyband image: "You wouldn't look at them walking down the street and think 'he looks like a stripper'. If you fancy just one of the Dreamboys then I've done my job right.
"Some of the girls think buying a ticket to the Dreamboys means they've bought the nicest bit of fillet steak in the world and they're going to demolish it."
Explaining the rules, he added: "They aren't allowed to give out their mobile numbers, Twitter or Facebook. Also, if they aren't in shape, they don't get to go on stage."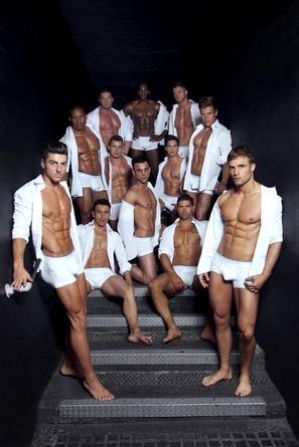 However, many of the strippers are not entirely fulfilled. Zane Hopkins, 30, said he was shocked at how some of the women were in the club: "It's like some hens are trying to break up their marriage before they get down the aisle.
"When I first started, a lady rushed the stage and grabbed me so hard I couldn't walk for two weeks."
Another stripper, 24-year-old Lotan Carter, told filmmakers how he took the job to save up for dancing classes but felt he would never fulfil his dream. "I've walked off stage before when one's tried to touch me," he said.
Earning £1,200 per week, some of The Dreamboys have day jobs and many have partners. However, the draw of the stage is too appealing for some to leave.
Hopkins said: "I sat behind a desk for eight hours a day for years. Making a great deal was nothing compared to the feeling of 1,500 girls screaming at you. You won't get the same job ­satisfaction anywhere else."
Confessions of a Male Stripper is on Channel 4 at 9pm tonight (Wednesday).