Artem Lobov claims training partner and fellow SBG fighter Conor McGregor will only fight interim lightweight champion Tony Ferguson next in his return to the octagon.
McGregor has not featured in MMA action since winning the lightweight title against Eddie Alvarez at UFC 205 in November 2016.
Most of 2017 was focused on his campaign for a boxing match with Floyd Mayweather, which ultimately ended in the Irishman getting stopped by "Money" in the 10th round on 26 August.
Now ready to return to the octagon, McGregor has quite a few options at his disposal in terms of who he could fight next.
With his personal problems with ex-sparring partner Paulie Malignaggi, yet another lucrative boxing match could be an option for the "Notorious", with Malignaggi notably claiming that talks between his adviser Al Hayman and UFC president Dana White were underway.
There is also the option of a trilogy fight between the Irishman and Nate Diaz in what would undoubtedly be the UFC's most lucrative fight to make.
However, Lobov claims McGregor will defend his title and face Ferguson, who won the interim lightweight championship after his win over Kevin Lee at UFC 216.
"In my eyes, of course he's going to fight Tony, why wouldn't he fight Tony?" Lobov explained on the MMA H.E.A.T. podcast. "I mean his belt is on the line, now some guy has this fake belt around his waist. Conor wants to just take that away by all means so in my eyes, 100% he's going to fight Tony."
"Who else is he going to fight? Why wouldn't he defend that belt? He has dreamed since a very very long time ago of having that belt so it's going to be damn damn hard to take that belt away from him. He's going to be defending that belt for a long time."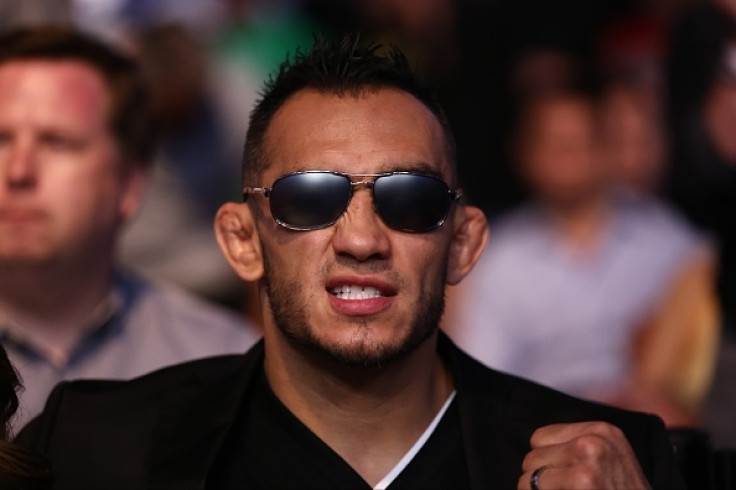 Lobov also reserved praise for "El Cucuy" but was doubtful of his chances to dethrone McGregor, who he feels will be too powerful for Ferguson.
"Tony is a good fighter for sure, he is no p***y, he fights hard fights," Lobov added. "But just watching his fights, he does take one too many shots in there and it might be okay against anyone else but against Conor, that's not going to go well for him."
"Even against [Edson] Barboza, he had to start diving for the takedowns. You don't do that when the fight is going your way, you do that because you felt the power and you don't want none.
"I feel Conor is a lot more powerful than Barboza, a lot more precise. He's got a record to prove that and I feel it might be an early night for Tony."