Convicted double murderer Rurik Jutting may end up in a prison in the UK after he announced plans to apply to serve out his life sentence in England, according to reports.
Public schoolboy Jutting, who was jailed for life by a court in Hong Kong on 8 November 2016 for the murder of two Indonesian women in October 2014, has indicated his intention to invoke the Transfer of Sentenced Persons Agreement, which was signed between Hong Kong and the UK.
The former Bank of America-Merrill-Lynch investment banker who attended Cambridge University, tortured 23-year-old Sumarti Ningsih and 26-year-old Seneng Mujiasih before cutting their throats.
The South China Morning Post reported that Deputy High Court Judge Michael Stuart-Moore, who rejected Jutting's post-sentencing statement, has said that he would make sure "the English authorities will know the exact type of person they will have to deal with", describing the murders as "one of the most horrifying cases" tried in the Hong Kong courts.
"There are insufficient superlatives to describe the cruelty he's done to Sumarti Ningsih and Seneng Mujiasih," he said.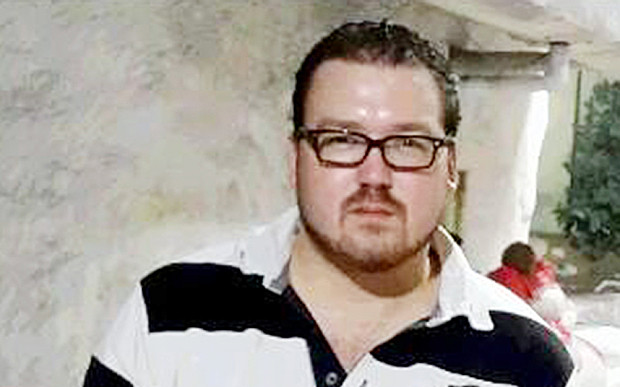 During the trial, the jury were shown footage of the banker torturing Ningsih in his apartment where he held her for three days before slashing her throat and stuffing her body in a suitcase. A few days later, he killed his second victim Mujiasih.
The jury were also shown the long monologues he had recorded on his phone in which he confessed to killing the two Indonesians.
The newspaper noted that if Jutting is successful in his application, he will be the first convicted murderer to be transferred out of the Hong Kong penal system.
It noted that Hong Kong has signed bilateral Transfer of Sentenced Persons agreement with 15 countries and Macau since 1997.
Transfer applications usually come from prisoners serving long sentences and the general principle is that it will help a convicted person to rehabilitate by placing them in a familiar environment with access to their relatives in their home countries.
While 55 prisoners have been transferred in or out of Hong Kong over almost 20 years, no murderers have been transferred out of the special Chinese administrative region, with only two murderers from Macau returning to Hong Kong to serve out their sentences.