COP21: France uses Paris attacks' state of emergency to detain environmental protesters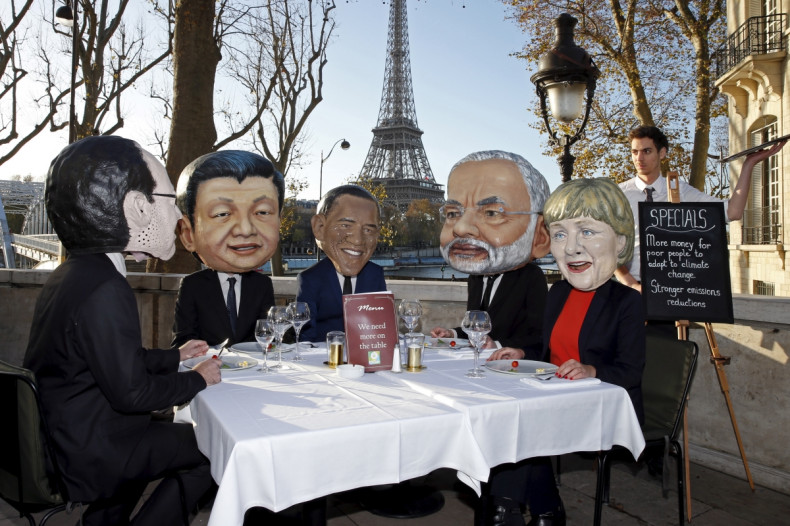 French authorities have used the state of emergency declared after terrorist attacks in Paris to impose restraining measures on dozens of environmental activists ahead of a climate change conference in the capital. At least 24 people have been placed under house arrest or banned from leaving their city of residence before the opening of the COP21 international climate talks that will run from 30 November until 11 December.
The move has drawn angry reactions from rights groups and the Greens that have accused the government of exploiting the terrorist threat to curb the right to protest. "That's enough. Environmentalists are not terrorists," David Cormand, the deputy head of Europe Écologie Les Verts (Europe Ecology – The Greens), tweeted to Prime Minister Manuel Valls and Interior Minister Bernard Cazeneuve.
The measures are understood to have targetted members of the so-called "radical protest movement", which the French government believes pose a threat to security and public order. Among them are activists who are known to authorities to have participated in violent action, including some who had previously been found in possession of Molotov cocktails, Le Figaro reported.
Three of the militants, aged between 27-30, told Agence France-Presse that they have been ordered to remain at home at night until the end of the COP21. They also have to report to their local police station three times a day and are not allowed to leave their hometown without an authorisation from the prefecture (a regional administrative area).
Their lawyer Marie Dosé told the news agency it was an "attack against the right to protest" adding the government was "hijacking" the state of emergency declared after 130 people were killed in Paris.
Emergency powers
The state of emergency, which went into effect after the November 13 attacks, gives security forces extra powers to investigate and combat terrorists. A total of 276 people has been placed under house arrest since the powers came into effect, and more than 1,000 addresses searched by police.
After the first environmental activist was detained, the Human Rights League (LDH) urged the French government to rethink its approach. "If we needed a confirmation that the state of emergency is a threat to civil liberties, the measure would prove so, as it reveals that the fight against terrorism is only a pretext to ban all discordant voices", the group said in a statement. "As we feared, the state of emergency is accompanied by increasingly arbitrary measures."
Meanwhile, President François Hollande was meeting with environmental groups at the Elysee Palace ahead of the COP21 opening. US President Barack Obama, Chinese president Xi Jinping and UK Prime Minister David Cameron are among leaders and negotiator from more than 140 countries expected in Paris to discuss global warming.