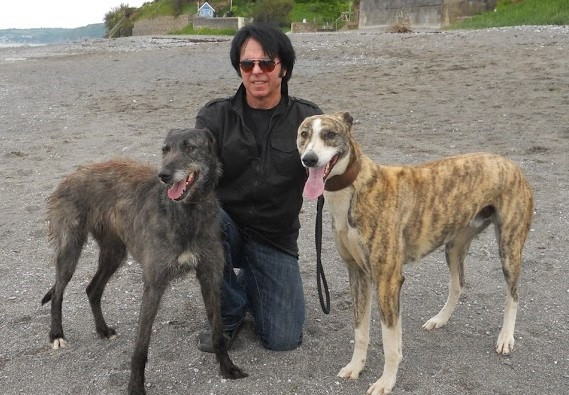 Police have released an image of the potentially armed man they are hunting for in Cornwall.
Derrel Weaver, 60, from Higher Widlake Farm, Widegates, is wanted by police in connection with a domestic incident at a farm in Widegates, near Looe, on Thursday evening.
Police took the "unusual decision" to close the local Trenode Church of England Primary School as a precautionary measure as they believe Weaver could be armed.
It has also been revealed by local press sources that Weaver makes money by impersonating Elvis Presley.
According to the Plymouth Herald, Weaver is a "well-known Elvis impersonator" and tree surgeon who knows the local woods.
Devon and Cornwall Police are urging members of the public not to approach Weaver if they see him, but to call 999 instead.
Supt Jim Pearce said: "We would ask the public to be vigilant at what is obviously a disturbing time for local communities.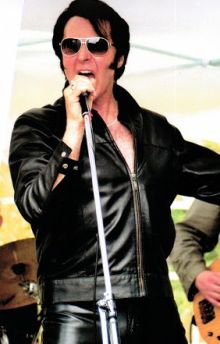 "There is currently significant enquiries on going to locate Mr Weaver and this includes the chance he may be in possession of a firearm.
"There is currently no suggestion that Mr Weaver is any risk to members of the public, but we need to locate him as soon as possible.
Pearce added: "Police are aware of this and are doing everything possible to maintain the safety of the community, but we would ask all local people to be patient at what is obviously a disruptive time.
Police are liaising with Cornwall council and, while the situation is ongoing, are advising all members of the public to avoid the area.
The Trenode Church School is expected to remain closed for the rest of the day, but no other schools are currently affected.