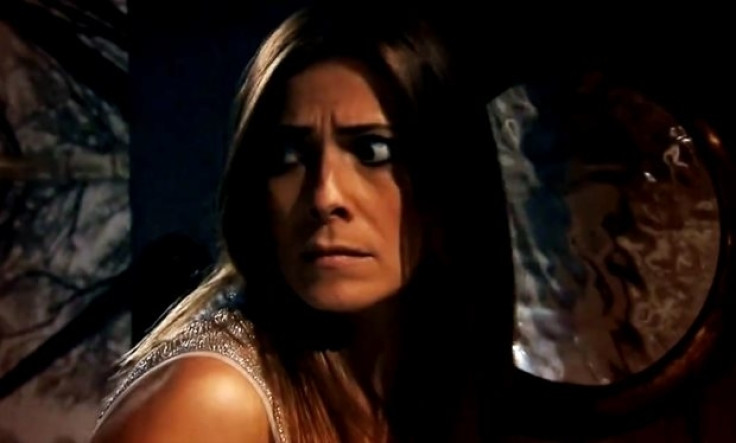 There is more chilling drama to come on Coronation Street, and it looks as though fan-favourite character Michelle Connor is in for a rough ride.
Just as Bethany Platt's horrific sex ring storyline comes to a halt, Corrie fans will be in for another dramatic time as Michelle and partner Robert Preston face danger at the Bistro.
An upcoming episode will see 'RIP' plastered on the wall, while a hooded assailant throws a Molotov cocktail at the door of the classy eatery.
A new hair-raising trailer about future Weatherfield antics shows Robert warning Rich to stay away, but whether his warning comes too late remains to be seen.
We see that calls to Michelle go through to her answering service before she's seen lying in the dark, appearing to be unconscious. Uh-oh.
As we know, Rich is looking to get revenge on Robert after he got him into trouble with the law – so he may well be targeting Michelle to get his own back.
The plot is set to get more confusing as trouble lies ahead for Michelle and Robert's relationship, with Kym Marsh's character being seen cosying up to her old flame Will Chatterton in another upcoming episode.
The pair are set to head out on a lunch date and Will is ready to make his move on his past love. They will appear to get close again before Michelle is less than impressed when he abruptly cancels their date to return to work – meaning he could miss out on another chance with Michelle.
It looks as though history may be repeating itself as Michelle got very close to Will last year during a rough patch between her and Steve McDonald – so will history repeat itself? Surely not...
Coronation Street airs tonight (24 July) at 7.30pm and 8.30pm on ITV.