Murder plots and vile sex abuse rings may be playing out in Coronation Street and Hollyoaks, but Albert Square is still hands down the most dangerous place to be in soapland. According to security experts at ADT, long-running BBC series trumps its rivals as the place where characters are most likely to be victims of crime.
The study uncovered a string of security flaws and found that those living in Walford in the last 10 years were three times more likely to be victims of a break-in or fire than in real life. There are around 9.5 incidents per 100 people a year on the show, compared with capital's true figure of 3.4 per 100.
Residents of the fictional neighbourhood should avoid The Queen Vic in particular as the pub is the most dangerous building in soap, having suffered nine break-ins and two fires over the last decade. Similar damage caused in a real-life watering hole would have would cost the landlord around £128,000.
Viewers may recall that dastardly Archie Mitchell was killed on the premises when he was hit over the head with the bar's bust of Queen Victoria. A recent storyline also saw the pub's roof collapse.
While EastEnders, which is fond of killing off characters, has had its share of crimes, Hollyoaks is not too far behind. The Chester soap comes in second with 5.1 crimes per 100 people. This worrying number is actually higher than Chester's true number of 3.2 per 100, ADT uncovered.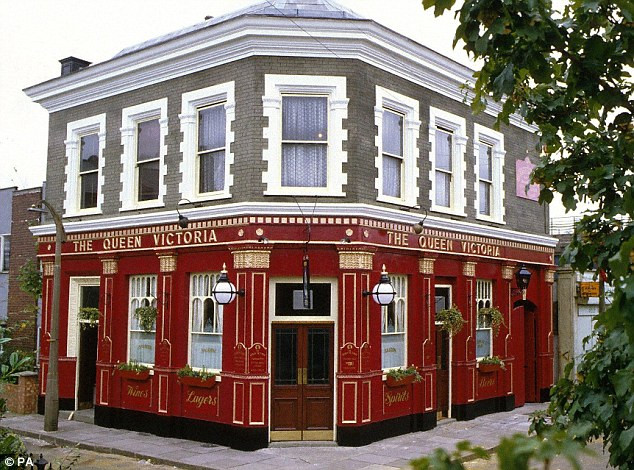 Although the Bethany Platt grooming plot has cast a dark shadow over the cobbles, crimes on Coronation Street are relatively timid. Only 2.8 in every 100 people were a victim, which pales in comparison to Greater Manchester's true crime figure of 4.2.
Soaps can be unrealistic, but over in the Yorkshire Dales, art imitates life. Just like in Emmerdale there are 4.5 incidents per 100 in the area.
If the residents of Albert Square ever get tired of living life on the edge, they are can always move to Ambridge, the set of BBC Radio 4 drama The Archers. This village is the least dangerous place in soapland with just 0.9 victims of crime per 100.